sales@lepide.com
+1-800-814-0578
Watch the Demonstration
On the below recorded webinar, we go through each of the new features of the Lepide Data Security Platform 22.1 in detail.
What's New in 22.1?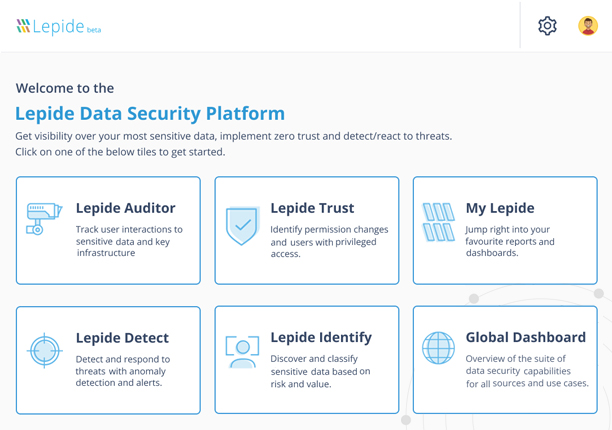 A New Web Console
Create, save and share custom reports through an accessible, user-friendly, modern and logical web console. The first step towards a fully SaaS Data Security Platform from Lepide.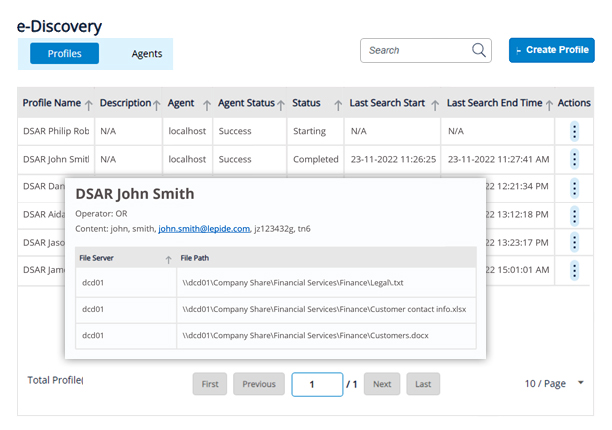 E-Discovery
Respond to data subject access requests and perform digital searches across large datasets on Windows File Servers to better improve compliance and governance capabilities.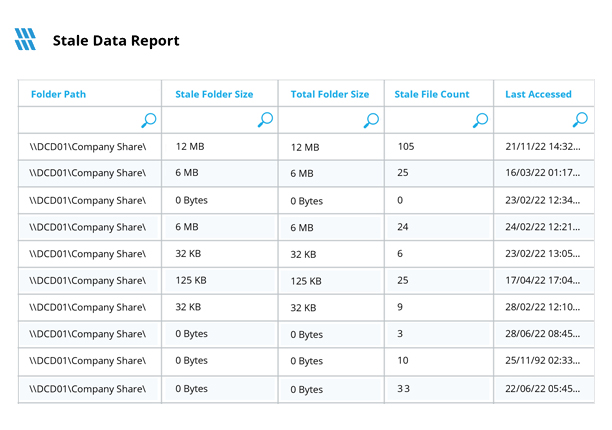 Stale Data Reporting
Make informed decisions about which data to archive by generating a report of stale data. Reduce storage costs and reduce your overall threat surface area.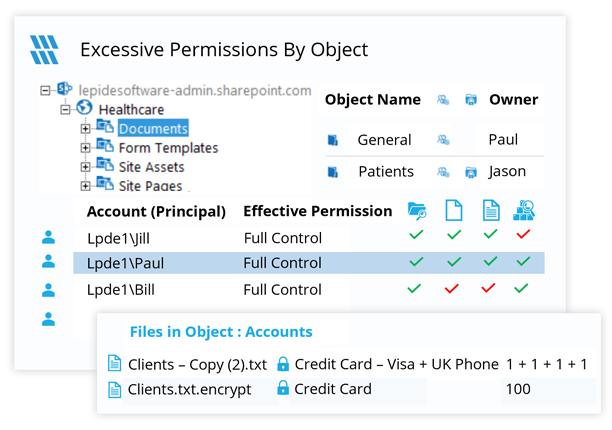 Excessive Permissions in Microsoft 365
Detailed reporting on which of your users have excessive privileges based on their data usage. Deeper understanding of where and how permissions are being granted through SharePoint Online.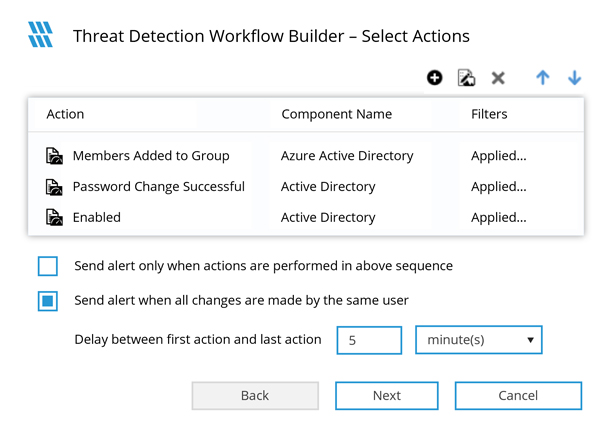 Threat Detection Workflows
Chain individual events together across multiple systems / data stores to identify suspicious activity or threats based upon certain patterns/sequences (attack paths). Build response templates and workflows based upon the threat patterns detected.
On-Premise and Cloud Protection From a Single Console

We use Lepide for the security of our Azure and On-prem environment, its real time alert system is awesome!

Read more case studies
Our Success Stories
Western Connecticut Health Network
Lepide is straightforward to use and effective right off the bat. Plus, the level of patience, attentiveness and technical knowhow is far beyond most support and sales teams I've seen before.

Drayke Jackson

Security Engineer

Edinburgh Napier University
We chose Lepide as they were able to offer us threat detection and response, and a way of separating out reporting duties to a web console – all from one platform.

Kevin Gallagher

Senior Systems Administrator

City of
Danville
Lepide is a perfect fit for our IT Security and Compliance requirements. It helps us cut out a lot of wasted time and money and now we know we can be compliant with industry standards.

Agnel Dsilva

Information Technology Administrator