EDB to PST conversion tool
Exchange corruption and lack of version compatibility may leave EDB files unusable. Convert them into PST files and easily access data across them. Make your EDB data cross-version compatible by quickly converting them in to PST files. Extract data, attachments and restore them into Live Exchange as needed.
The EDB to PST File converter is a feature of our comprehensive Lepide Exchange Recovery Manager solution. Our solution helps you to easily convert data from offline, corrupted and unmounted EDB files to readily usable PST files.
Benefits
Allows the conversion of multiple mailboxes as a single task to a single PST File
Provides a means of avoiding the file size limits of PST files through creating multiple PST
Offers a granular way of selecting either partial of full mailboxes to convert
Makes it easy to export the EDB files to PST, EML, MSG, RTF, HTML
Provides an advanced means of filtering by folder, by date while exporting
Not just EDB, even OST and PST files can be added at source and converted to another PST, EML, MSG, RTF, HTML file
Recover mailbox data, Archive mailboxes and Public Folders from corrupt EDB files and quickly mount them to production server
Migrate selective or entire EDB data from on premise Exchange servers to Office 365 and vice versa
Migrate mailbox content from third party email clients such as Gmail, GroupWise, Yahoo mail, AOL, etc. to PST, EDB or Live Exchange
Search for attachments and extract them; search from attachments and save the required data
Convert mounted and unmounted EDB files to PST in just a few clicks
Key features
We make it easy to perform an EDB to PST Conversion
Convert EDB to PST while keeping all the mailbox data in the original format. It converts multiple mailboxes to separate PSTs in one task, all of which can be accessed through Outlook or imported into Exchange mailboxes.


We provide a simple way to Export Online EDB Mailboxes to PST Files
To avoid any potential disruption of service this solution allows you to export online EDB mailboxes to separate PST files without taking the EDB file offline, this makes EDB to PST conversion much less of a risk.


We provide you the ability to export EDB to multiple formats
Our EDB to PST converter allows you to convert the EDB files' messages to multiple file formats such as MSG File (Unicode), MSG File (ANSI), EML File, RTF File, HTML File, and Text File meaning you can access the data without having Outlook on the system.


We provide the ability to search offline and online EDB Files and Export to PST
It allows you to search across multiple mounted and unmounted EDB files for the required emails and export to PST. You can search based on Subject, From, To, Cc, Attachment Name, Attachment Size, Flags, and Body etc.


We provide the ability to export to existing PST or create a new one
Easily export EDB mailboxes to existing PSTYT or create a new one using this solution, with options to export folders with hierarchy, create new PSTs if PST reaches size limit and create Unicode PST.


We enable you to convert only selected Items to PST
Through our powerful filtering feature you can easily apply search and select and export only required items. Filters can be set upon date range and on item types such as Notes, Activity, Appointment, Contact, Task etc.


We allow you to quickly preview mailboxes before you export
You can get a preview of mailboxes items before exporting to PST. This ensures that you export only the required items. All mailbox items like Emails, Contacts, Journals, and Tasks etc. can be previewed before exporting.


We provide the ability to export deleted mailbox Items to PST
Easily recover deleted mailbox items from offline EDBs and Live Exchange Server and export them to PST. Deleted items are highlighted in red to enable you to identify them in the mailbox.


We make it easy to extract mailbox attachments
Extract all mailbox attachments to local folder with or without the folder hierarchy. Mailbox Attachments can then be filtered based on Date and Item Type.


We provide a simple copy/paste means of EDB to PST conversion
Simply copy-paste Mailbox Items or drag and drop them from Offline EDB and Live Exchange Server to an existing or new PST file.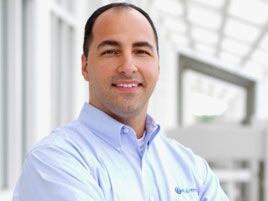 J. Peter Bruzzese

Exchange MVP
"I can honestly say I loved this product. Personally, I was the Exchange 5.5/2000 backup/recovery training expert for CommVault Systems back ten years ago and, more recently, completed a backup/recovery course for TrainSignal."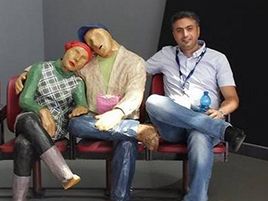 Yaniv Totshvili

Exchange MVP
"Lepide Exchange Recovery Manager is a one-stop solution for recovering the corrupted EDB files, migrating from one Exchange to another, moving from offline Exchange server to the online Office 365, and converting emails from one format to another."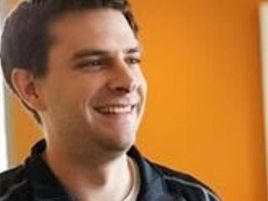 Clint Boessen

Exchange MVP
"Exchange Recovery Manager is a very powerful tool which can deal with servery corrupted Exchange EDB files and Outlook OST/PST files. Exchange Recovery Manager is able to extract data from EDB files in which the Exchange Information Store service is unable to mount, or PST/OST files which are no longer."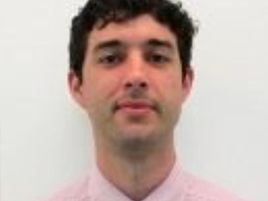 Anderson Patricio

Exchange MVP
"In these final notes about this review I'm definitely giving two thumbs up for Lepide Exchange Manager or if you prefer the 1 to 5 scale I would definitely give a 4.5 where the product met and exceed my expectations."
#ChoseLepide