Data Access Governance Solution
With Lepide, you have a complete solution that enables you to discover, tag and classify your data, get detailed analysis and alerts on user behavior and ensure access rights by analyzing permissions to your unstructured data. For a complete Data Access Governance strategy, deploying Lepide Data Security Platform into your environment is a must. The Lepide Trust package enables you to:
Govern Access to Data
Find out which of your users have unfiltered access to sensitive data and see whether these permissions are excessive so that you can implement Zero Trust.
Get Compliance-Ready Reports
Generate reports in seconds that will satisfy auditors that you are taking the necessary steps to reduce your attack surface and implement strict access controls.
Reduce Your Attack Surface
Analyze when permission changes are being made that may lead to your most sensitive data being over-exposed and automatically prevent access.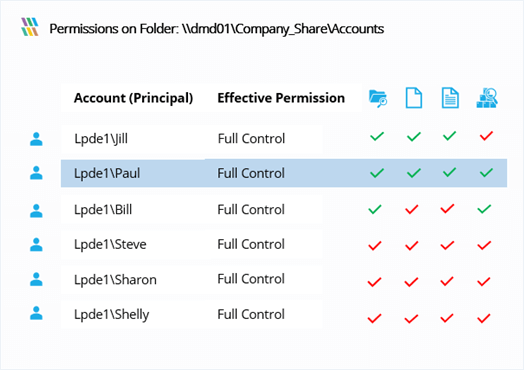 Determine Who Your Most Privileged Users Are
Produce detailed reports on the current state of your access rights to instantly see which of your users have full control over your sensitive data. Lepide Trust will also suggest which of your users might have excessive permissions and will alert in real time when permissions change that may lead to over-exposed data.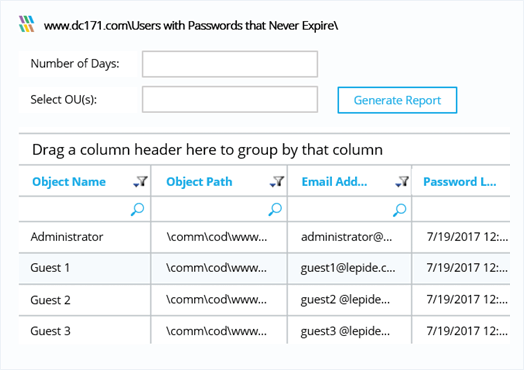 Govern Access to Data by Removing Excessive Permissions
Lepide Trust will allow you to identify which of your users have excessive permissions so that you can remove those permissions to reduce your potential attack surface and implement zero trust. The solution will automatically analyze your environment and suggest which of your users might be holding excessive permissions.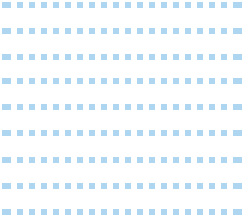 GET A 1-2-1 DEMO
Get Started with Lepide Trust
Request a personalized, 30-minute demo of Lepide Data Security Platform to see how it can be used to protect sensitive data, meet compliance and respond to security threats.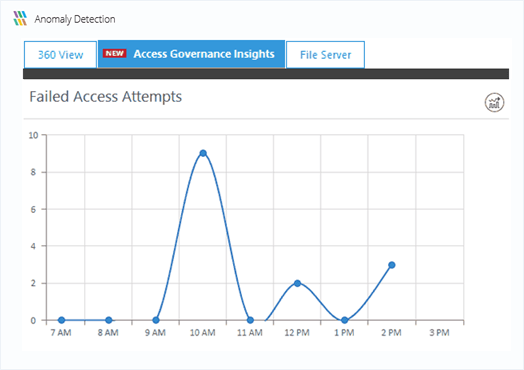 Identify and Respond to the Signs of Privilege Abuse
Once you have used Lepide Trust to identify your privileged users and implement zero trust, combine with the rest of Lepide Data Security Platform to analyze user behavior and automate your response when the signs of privilege abuse manifest themselves in your environment.
Detect anomalies to logon/logoff activity, interactions with sensitive data, failed access attempts and more.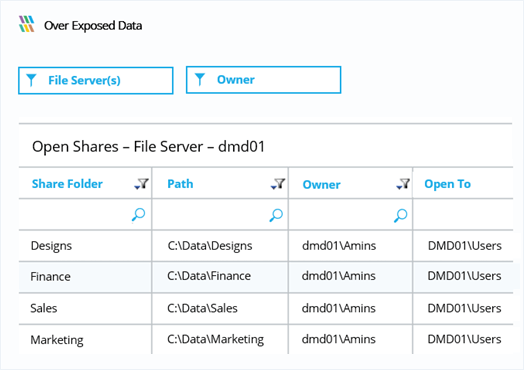 Keep Your Systems Clean to Reduce Attack Surface
Quickly identify data that might be over-exposed with reports on open shares, stale data and disabled users. Addressing these common security state problems can help you instantly reduce your potential attack surface area.
Detect Threats to Data Wherever It Lies
Lepide is best in class when it comes to platform coverage. Whether your data resides on-premise
or in the cloud, Lepide can help you keep it secure.
Integrate with Your Favorite Apps and Solutions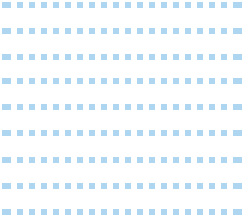 Ready to See Lepide in Action?
Schedule a personalized demonstration to see how the Lepide Data Security Platforms aligns with your business objectives.
START FREE TRIAL
Schedule a Demo