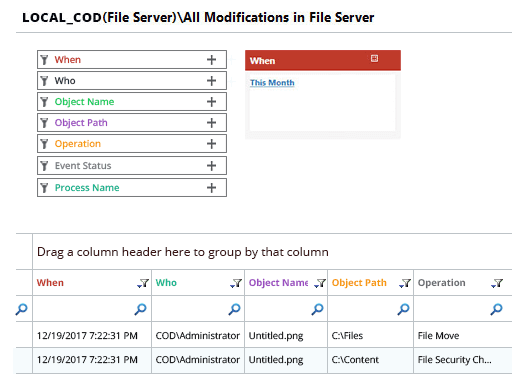 Modifications in File Server
Any modifications made to the file server, including attempts to access the files/folders or any changes made in their properties will be listen in a single, easy-to-read report. This will enable you to audit file access pro-actively and regularly with minimal effort.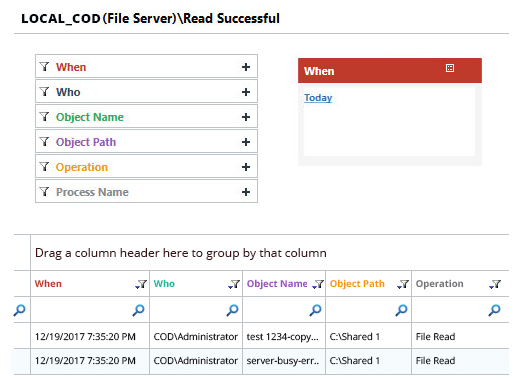 Read Attempts
Whenever a user attempts to read a file, an access event is generated. Our solution reports on both successful events (showing who has read the file) and failed events (showing which unauthorized user is attempting to read the file). The solution produces two dedicated reports for these events.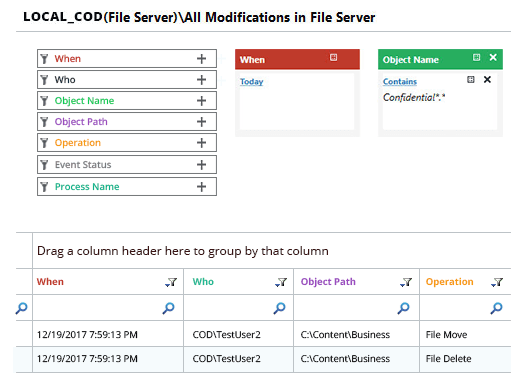 File and Folder Creation / Deletion
New files and folders are created all the time but you will need to be aware of any user trying to create a file in a restricted area. It is also crucial that you have a method for keeping track of deleted files and folders. Our solution logs every attempt (whether successful or failed) to create or delete both individual and shared files/folders.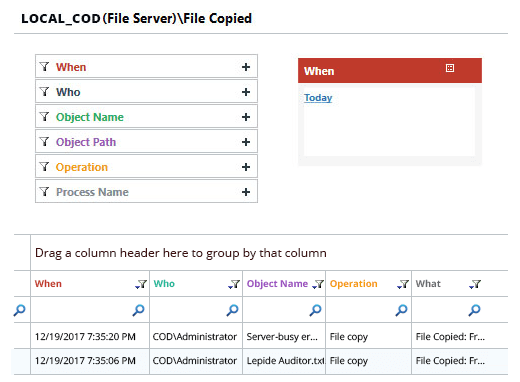 Other Accesses
We keep track of whenever a file is renamed or moved. We also keep a record of the files that are being copied in the computer from the network location, changes being made to the file/folder permissions, Audit Settings (SACL) and ownership.