File Access Auditing
Due to the fact that data is probably the most important asset in any organisation, auditing accesses made to files and folders stored on computers is a necessary task. File Access auditing needs to be undertaken to ensure the safety of critical data and to meet the increasing strictness of regulatory compliances.
Whatever your driver, LepideAuditor provides a simple and effective way of keeping a track of what's happening to your files and folders. Our File Server audit solution provides detailed tracking, alerting and reporting on file access and permissions. Designed to work on both Windows File Servers and NetApp filers, our solution will report on both successful and failed access attempts along with all types of file modifications. We're also one of the very few vendors who can accurately show whether a file has been copied.

"LepideAuditor is straightforward to use and effective right off the bat. Plus, the level of patience, attentiveness and technical knowhow is far beyond most support and sales teams I've seen before. "

"While price was a factor, we ultimately chose Lepide as they were able to offer us threshold alerting, a way of separating out reporting duties to a web console and a site license with extended support and maintenance. "

"LepideAuditor is a perfect fit for our IT Security and Compliance requirements. It helps us cut out a lot of wasted time and money and now we know we can be compliant with industry standards."

"All the features that LepideAuditor has are simple to use and give us all the information we need to know that our data is secure and that we can be compliant with industry standards."

"LepideAuditor is a very helpful means of monitoring the activity around our valuable data and core infrastructure. The audit logs are structured in a presentable format via intelligent reports."
Modifications in File Server Any modifications made to the file server, including attempts to access the files/folders or any changes made in their properties will be listen in a single, easy-to-read report. This will enable you to audit file access pro-actively and regularly with minimal effort.
Read Attempts Whenever a user attempts to read a file, an access event is generated. Our solution reports on both successful events (showing who has read the file) and failed events (showing which unauthorised user is attempting to read the file). The solution produces two dedicated reports for these events.
File and Folder Creation / Deletion New files and folders are created all the time but you will need to be aware of any user trying to create a file in a restricted area. It is also crucial that you have a method for keeping track of deleted files and folders. Our solution logs every attempt (whether successful or failed) to create or delete both individual and shared files/folders.
Other Accesses We keep track of whenever a file is renamed or moved. We also keep a record of the files that are being copied in the computer from the network location, changes being made to the file/folder permissions, Audit Settings (SACL) and ownership.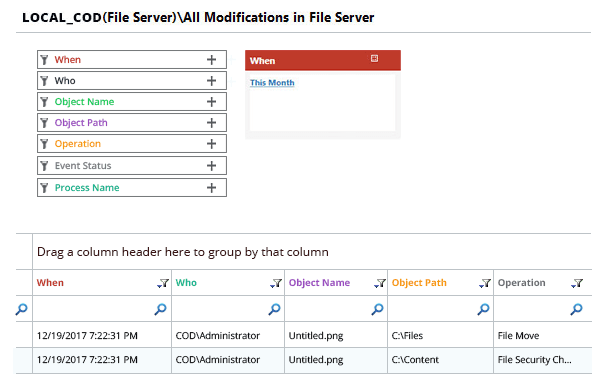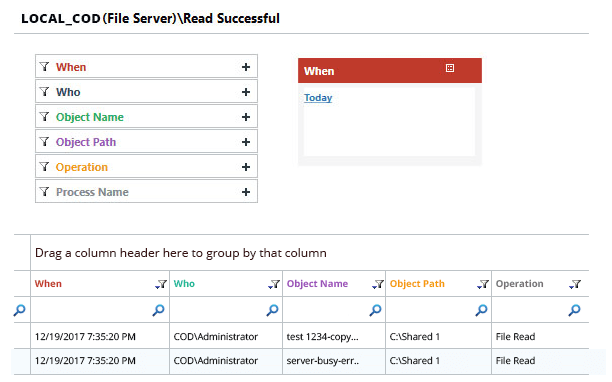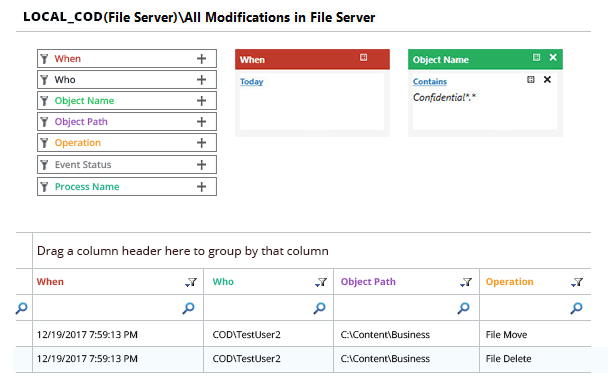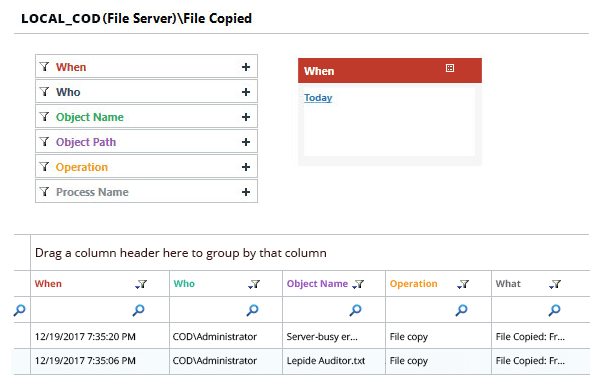 Protect Core Systems – On-Premise and in the Cloud
You can also integrate with any of your favorite apps or SIEM solutions for even wider coverage.
More from Lepide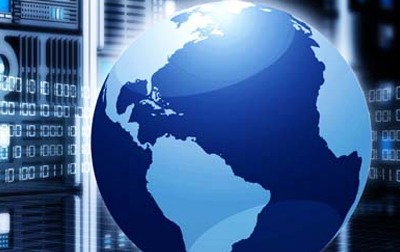 Blog
What is the New York SHIELD Act? How to Be Compliant
Learn More ->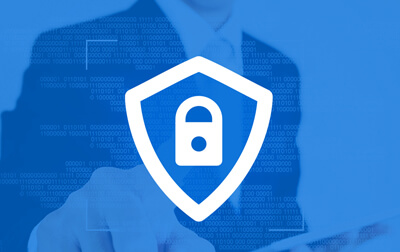 Whitepaper
How to Protect Personally Identifiable Information (PII)
Learn More ->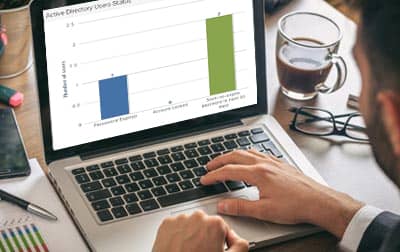 News
Lepide DSP 19.4 – Risk Analysis Dashboard, Threat Models and Universal Auditing
Learn More ->
Ready To Start Using Lepide?
We offer a fully functional free trial that runs for 15-days with no obligation at the end. If you don't want to trial the solution, you can schedule an in-depth, personalized demo by clicking on the link below.
START FREE TRIAL
Schedule a Demo