Office 365 Reporting Tool
Lepide Auditor for Office 365 offers comprehensive insight into your organization's IT environment, covering a wide range of on-premises systems and Microsoft cloud solutions such as SharePoint Online, OneDrive for Business, Exchange Online, MS Teams and Azure AD. Its pre-configured Microsoft 365 reports provide all the essential audit information in a user-friendly format.

In-depth reporting
All required audit information is delivered in a single pane of glass, including who, what, when and where for any change made.

Customize your reports
Our Microsoft 365 reports are fully customizable, allowing you to tailor the reports to your requirements and get the information you need.

Drill into the reports
Advanced searching, sorting, and filtering allows you to drill down into the details of each Office 365 report that you run.
Want to see it in action?
Take a virtual tour of the Lepide Data Security Platform in our web-based demo. See how Lepide aligns with your use case, whether it be ransomware, Active Directory security, Microsoft 365 security, data protection, data access governance or more.
Launch in-browser demo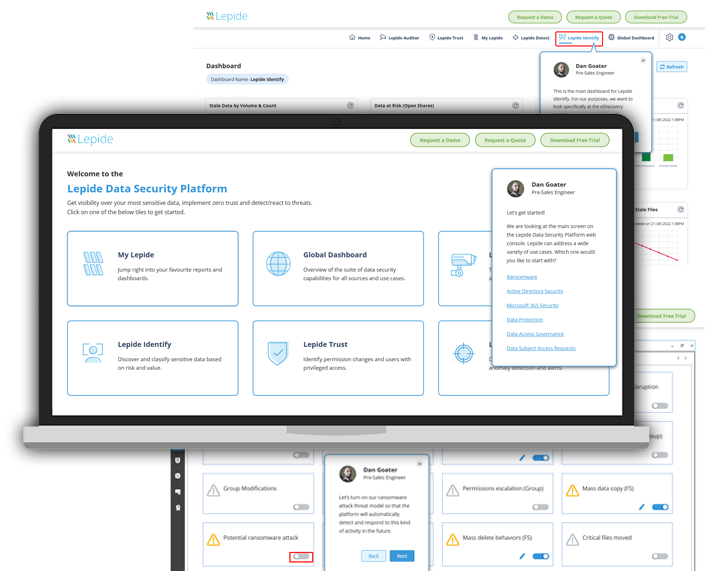 Some of Our Microsoft 365 Reports
Get in depth insight into any changes that are taking place across M365 platforms, including Azure AD, Exchange Online, OneDrive for Business, MS Teams, and SharePoint Online. Find out what changed, who made the change, when it happened, and where it happened all in one place.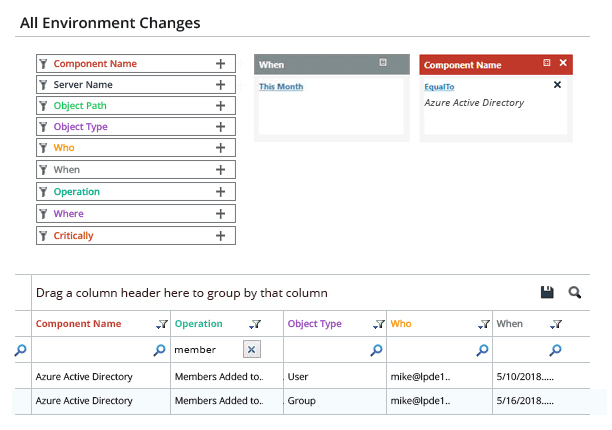 Monitor Data Access in Office 365
Find out which of your users are accessing sensitive data in SharePoint Online and OneDrive for Business. See the data that they are attempting to access, who is attempting to access it, when, and from where.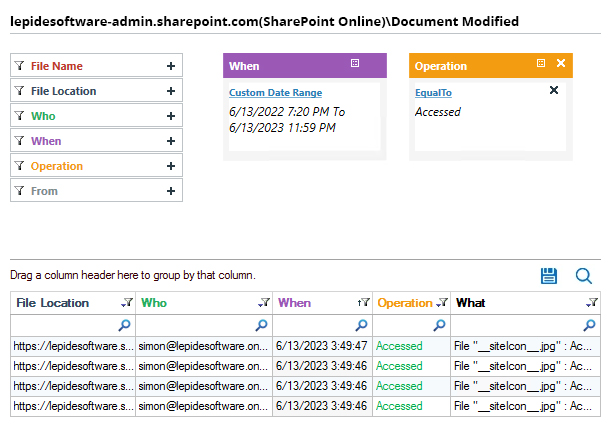 Report on Excessive Permissions
Generate pre-defined reports for users with excessive permissions based on how they are using data. Report on current permissions, and permission changes, to get a full picture of your privilege model.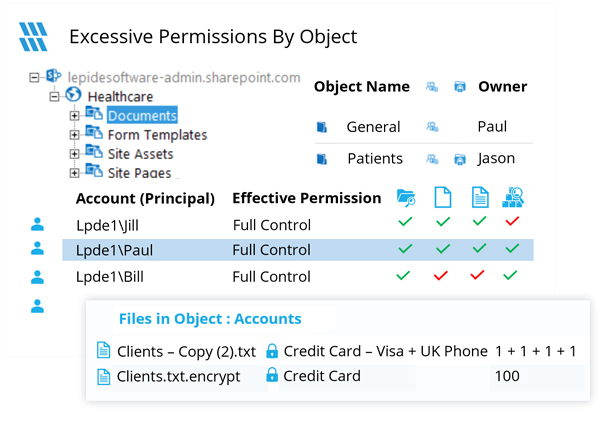 Report on Non-Owner Mailbox Activity
Report on whenever mailboxes are accessed by non-owners in Exchange Online. If this is occurring on a regular basis it might suggest that your users are abusing their privileges, or accessing data they are not supposed to.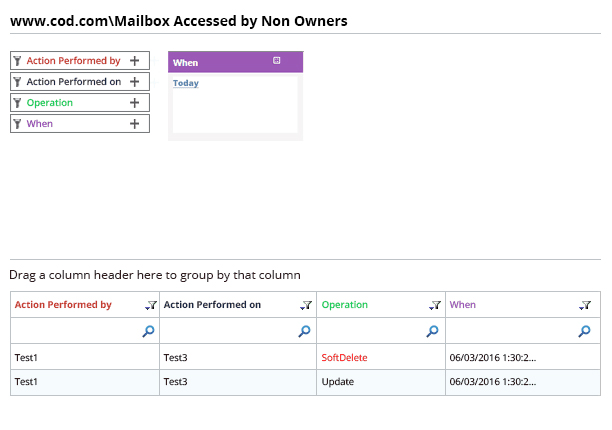 Keep an Eye on Teams Users
Get reports on how your MS Teams users are interacting with sensitive data on the platform. Spot when sessions are started, new teams are created, new channels are created, and when users share sensitive information.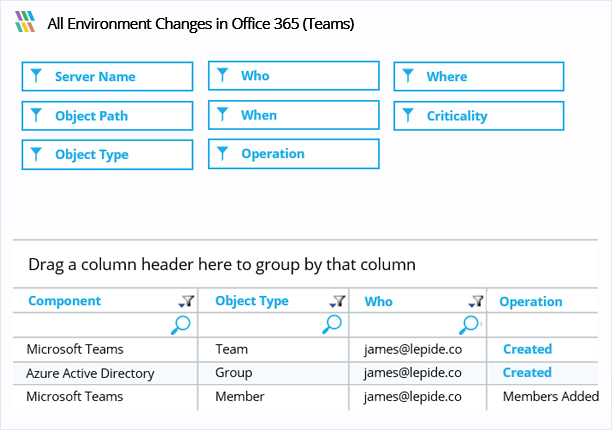 Find out When Data is Shared Externally
Lepide can report on whenever data is shared through public/private channels or individual chats in MS Teams. These reports enable you to identify potential data breaches in real time.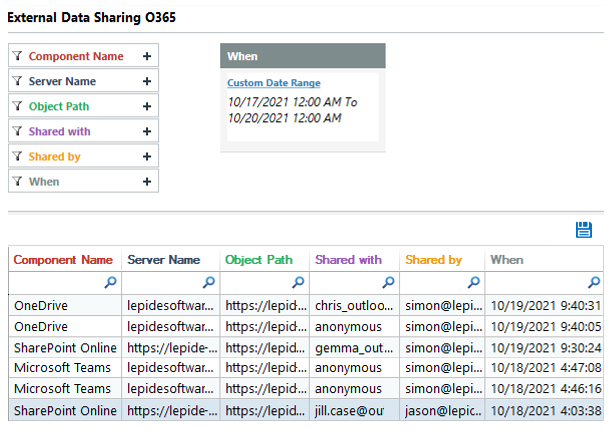 We use Lepide for the security of our Azure and On-prem environment, its real time alert system is awesome!

Our Success Stories
Western Connecticut Health Network
Lepide is straightforward to use and effective right off the bat. Plus, the level of patience, attentiveness and technical knowhow is far beyond most support and sales teams I've seen before.

Drayke Jackson

Security Engineer

Edinburgh Napier University
We chose Lepide as they were able to offer us threat detection and response, and a way of separating out reporting duties to a web console – all from one platform.

Kevin Gallagher

Senior Systems Administrator

City of
Danville
Lepide is a perfect fit for our IT Security and Compliance requirements. It helps us cut out a lot of wasted time and money and now we know we can be compliant with industry standards.

Agnel Dsilva

Information Technology Administrator

Complete coverage for your on-premise, cloud, or hybrid environment