sales@lepide.com
+1-800-814-0578
Data Protection and Compliance For Any Cloud or On-Premise Platform
Whilst there are some commonalities within the IT infrastructure and data repositories through every organization, we know that a lot of the time, there will be something unique to your business. Whether we are talking about software, infrastructure or storage as a service we have a solution for you within our data security platform.

Any Platform
Configure Lepide to monitor any platform through either restAPI or Syslog including Box, IBM, Rackspace, Linux, EMC, VMWare, Network Devices and more.

Out of the Box Templates
Out of the box templates to get you started with proprietary storage and infrastructure such as Box, Coda, Ignyte, Launchdarkly and Open Drive

Broadest Reach in the Industry
An easy to use interface, completely customizable configuration options to and common request types for the broadest reach of platforms in the industry.
On-Premise and Cloud Protection From a Single Console
Key Features of the
Lepide Universal Auditing Software

Mobile App
Spot changes on the go and implement automated threat response all from our mobile app.

Intuitive Dashboard
Get a bird's eye view of all the critical changes taking to place to your Universal Auditing environment.

Pre-Defined Reports
Hundreds of pre-defined security and compliance reports to simplify and speed up your Universal Auditing.

Real Time Alerts
Alerts for critical changes being made to your Universal Auditing are delivered in real time.

Integrate with SIEM
Get value from your SIEM deployments by forwarding Lepide events to your SIEM.

Easy Compliance
Classify your sensitive data and report on security states and changes being made for easier compliance.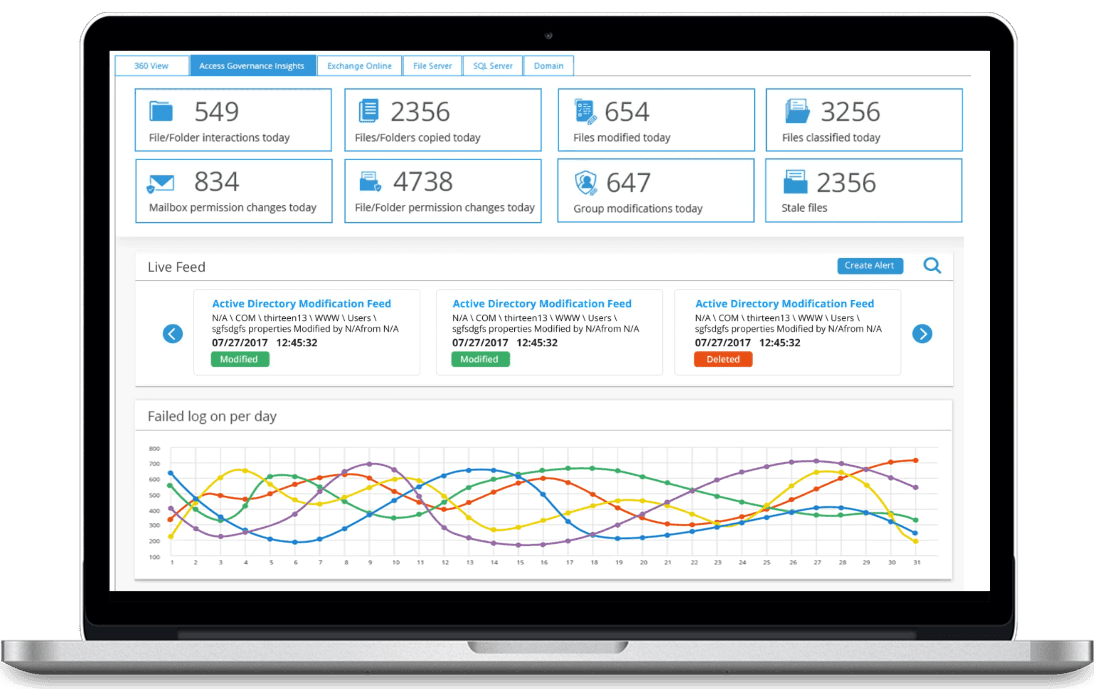 Our Success Stories
Western Connecticut Health Network
Lepide is straightforward to use and effective right off the bat. Plus, the level of patience, attentiveness and technical knowhow is far beyond most support and sales teams I've seen before.

Drayke Jackson

Security Engineer

Edinburgh Napier University
We chose Lepide as they were able to offer us threat detection and response, and a way of separating out reporting duties to a web console – all from one platform.

Kevin Gallagher

Senior Systems Administrator

City of
Danville
Lepide is a perfect fit for our IT Security and Compliance requirements. It helps us cut out a lot of wasted time and money and now we know we can be compliant with industry standards.

Agnel Dsilva

Information Technology Administrator