Start My 15-Day Free Trial
Track User Interaction and Identify Anomalies
Audit, monitor and alert on how your users and entities are interacting with your critical data (copying/moving/modifying) and spot trends so that you can quickly react to potential threats.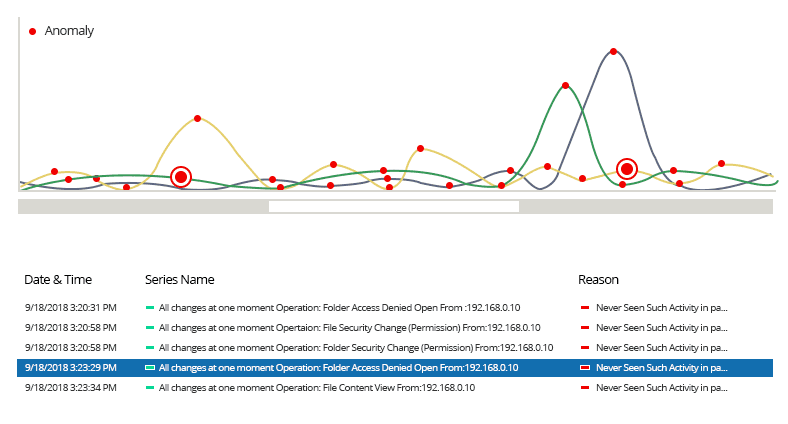 Monitor Data Interactions
See how your users are interacting with your sensitive data.

Detect Potential Anomalies
Spot potentially dangerous interactions and system state changes automatically.

Spot Trends in Behavior
Analyze trends in user/entity behavior to determine deviations from the norm.

Track All Access Attempts
Determine which users are attempting to access your critical data/systems.

Real Time Alerts for Changes
Receive alerts in real time for suspicious user/entity behavior.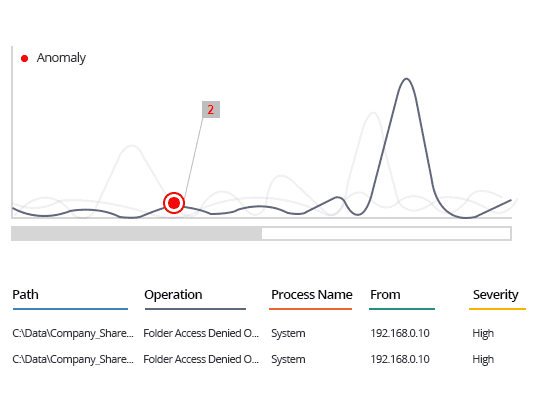 Automatically Spot Anomalous Activity
With LepideAuditor you can identify single point anomalies to easily understand when users are doing something that is outside of normal behavior.
The UEBA section within LepideAuditor allows you to determine exactly why something has been flagged as unusual based upon numerous factors including, time, event criticality, operation and location.
Analyze user behavior based upon a predefined learning period to accurately identify potential insider threats.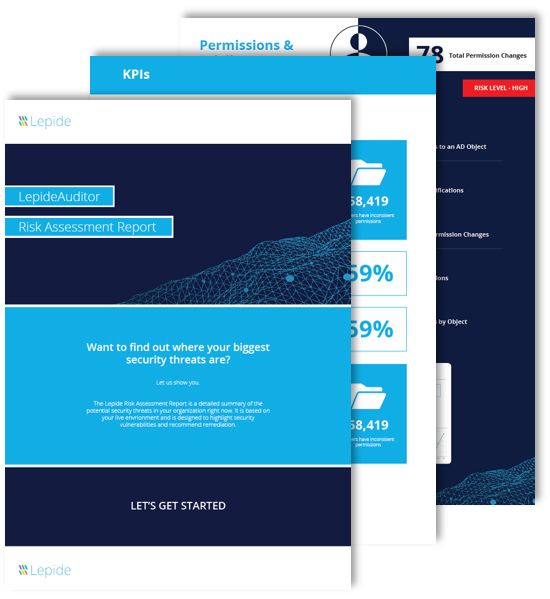 Do You Know Where the Gaps in Your Data Security Are?
FREE RISK ASSESSMENT
Our professional risk assessment service is helping enterprises all over the world determine where their areas of weakness are to help reduce the risks of data breaches.
Instantly see where the gaps in your security lie and the ROI you can get from LepideAuditor.
Schedule Risk Assessment
What Else Can LepideAuditor Do for You?

Discovery & Classification
Find out where your most sensitive data is and what makes it sensitive.
Learn More ->

Permissions & Privileges
Determine who has access to what and whether access levels are appropriate.
Learn More ->

States & Changes
Get insight into environment states & changes that pose a risk to your data.
Learn More ->