SQL Server Storage Manager
Lepide SQL Server storage manager is a free utility to analyse performance and structure of your SQL Servers, providing complete visibility of storage space and performance. It enables IT teams to quickly identify potential issues before they occur.
Key features
Removes the need to writing complex SQL Servers and stored procedures
Provides real time alerts based on easy to configure criteria
Provides a centralized platform to create consolidated reports of all SQL resources
Provides simple graphical displays showing all elements of your SQL servers
Key benefits
Effectively track, manage and plan disk space utilisation across your SQL servers
Identify issues with defragmentation, table partitioning, object switching and indexes
Reduce network traffic time by partitioning databases, heaps and indexes
Better visibility of databases, file groups, files and tables and more.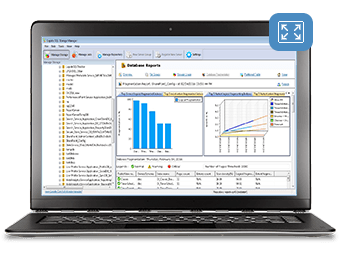 We schedule disk defragmentation across your SQL servers
This solution will schedule disk defragmentation and will alert the administrator once the process is complete within threshold levels.
Read more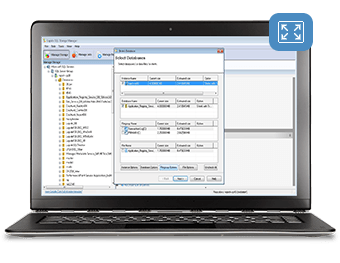 We help you reduce the size of your SQL databases
Using our database shrinking feature we can physically reduce the size of your SQL databases. It shrinks the database along with all file groups, and the files themselves.
Read more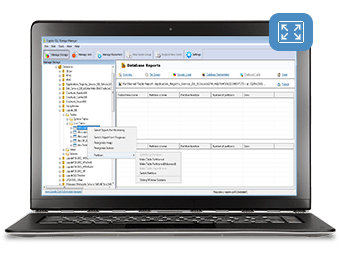 We help you manage partitions
Easily create, switch, alter and remove partitions from tables and index level without using native services.
Read more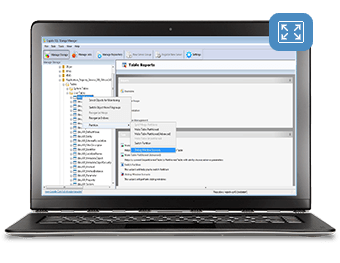 We help you create scenarios for database management
Using our unique sliding window scenario planner we allow you to automate the process of creating new database partitions.
Read more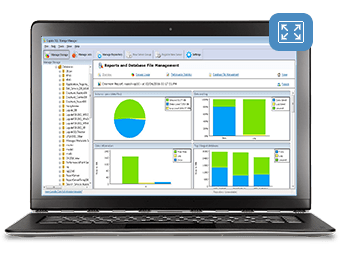 We provide extensive SQL reports
We offer extensive reports pertaining to all elements of SQL server storage such as database overview, storage usage, database size, available and used space, I/O rates and instance memory.
Read more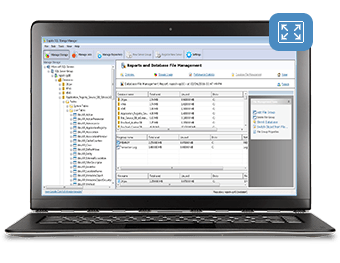 We help you monitor database files
We will show you the total file size, unused space within files and all file groups to help you estimate and forecast the time in which available storage required.
Read more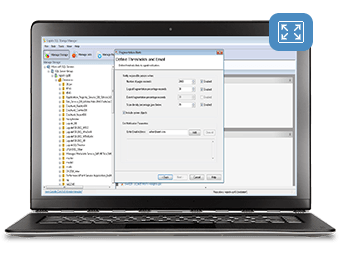 We give you real time alerts delivered either via the console or by email
Easily create real time alerts based on predefined server events and database performance. Easily configure alerting based of fragmented objects (table, indexes and views) to enable you to make clear decisions on fragmentation requirements.
Read more