Office 365 Auditing Software
Unauthorized configuration changes can potentially prevent Office 365 users from performing business critical tasks, such as using documents on SharePoint Online or sending emails through Exchange Online. Disruptions like these can result in severe financial losses. To help prevent this from happening, LepideAuditor enables you to audit Office 365 to give you full visibility on changes taking place. LepideAuditor is easy to use, scalable and allows you to overcome all manner of security, operations and compliance challenges – all from a single console.

Audit Office 365 Changes
Get visibility into configuration and permission changes across Exchange Online, SharePoint Online, Azure AD, OneDrive and Skype for Business.

Report on Permissions
Keep track of permissions changes being made across SharePoint Online, Exchange Online and Azure AD.

Track Configuration Changes
Get real insight into the changes to fundamental security groups and configurations in OneDrive and Azure AD.

Spot Changes to Data
Track anomalous user activity surrounding your files and folders being stored on OneDrive through pre-defined reports.

Filter, Search and Sort
Overcome the limitations of native Office 365 auditing and get the information you need quickly and easily.

Better Than Native Auditing
Process raw logs into easy-to-read reports where all the information you require is presented in one place.
"LepideAuditor is straightforward to use and effective right off the bat. Plus, the level of patience, attentiveness and technical knowhow is far beyond most support and sales teams I've seen before. "
"While price was a factor, we ultimately chose Lepide as they were able to offer us threshold alerting, a way of separating out reporting duties to a web console and a site license with extended support and maintenance. "
"LepideAuditor is a perfect fit for our IT Security and Compliance requirements. It helps us cut out a lot of wasted time and money and now we know we can be compliant with industry standards."
"All the features that LepideAuditor has are simple to use and give us all the information we need to know that our data is secure and that we can be compliant with industry standards."
"LepideAuditor is a very helpful means of monitoring the activity around our valuable data and core infrastructure. The audit logs are structured in a presentable format via intelligent reports."
How LepideAuditor Helps Audit Office 365 Changes
Lepide's Office 365 auditing solution tracks all changes made to Office 365 configurations, permissions, users, logins and more. Overcome the limitations of native Office 365 auditing, including auditing changes made to Exchange Online, SharePoint Online, Azure AD and OneDrive for Business.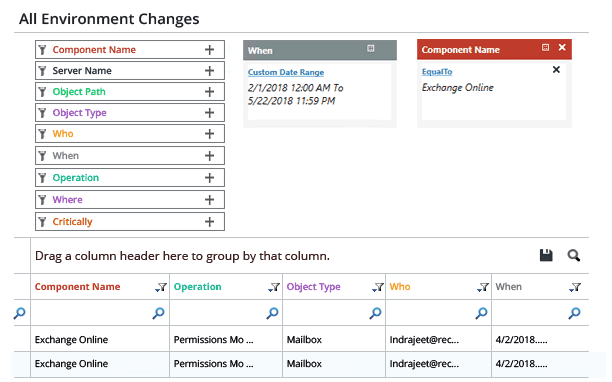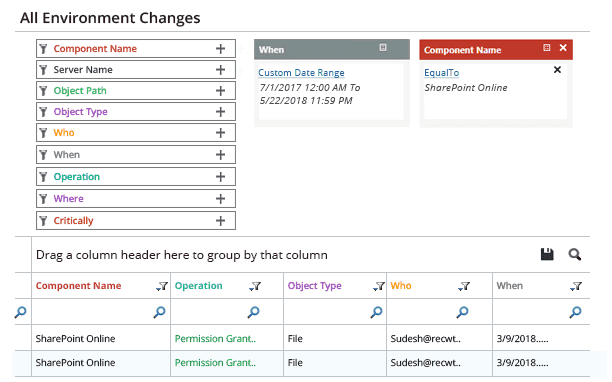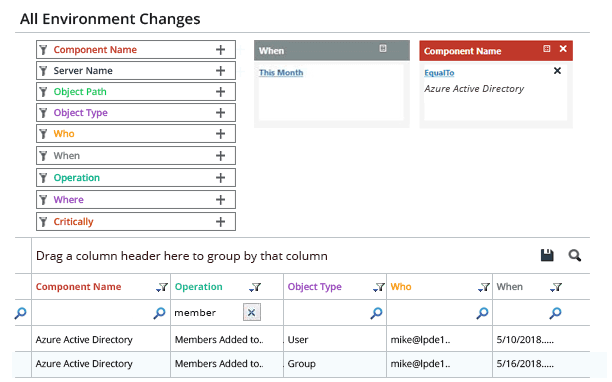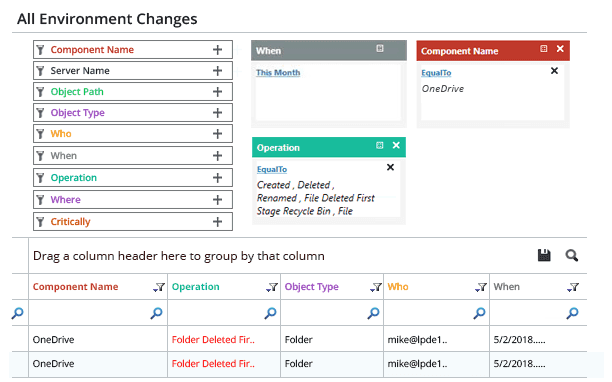 Protect Core Systems – On-Premise and in the Cloud
You can also integrate with any of your favorite apps or SIEM solutions for even wider coverage.
Ready To Start Auditing Office 365?
We offer a fully functional free trial that runs for 15-days with no obligation at the end. If you don't want to trial the solution, you can schedule an in-depth, personalized demo by clicking on the link below.
START FREE TRIAL
Schedule a Demo