sales@lepide.com
+1-800-814-0578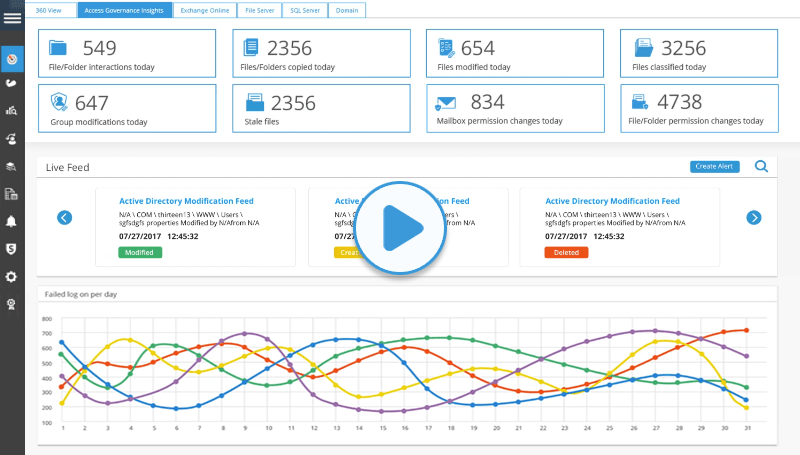 CMMC Compliance Audit Solution
The Cybersecurity Maturity Model Certification (CMMC) helps to normalize and standardize cybersecurity preparedness across the federal government's defense industrial base (DIB). Aligning your data security with the CMMC requires meeting a specific set of frameworks. The CMMC reviews and combines various best-practices of different cybersecurity standards, which can be a bit overwhelming. Luckily, Lepide is on hand to simplify and automate your compliance.

Automated Risk Assessment and Incident Response
Spot anomalies in user behavior and automate responses to shut down threats that could affect your sensitive data.

Pre-Defined Compliance Reports
Run any one of our hundreds of pre-defined compliance reports for instant value out-of-the box.

Enterprise On-Premise and Cloud Visibility
Lepide provides visibility over the widest range of on-premise and cloud-based platforms on the market today.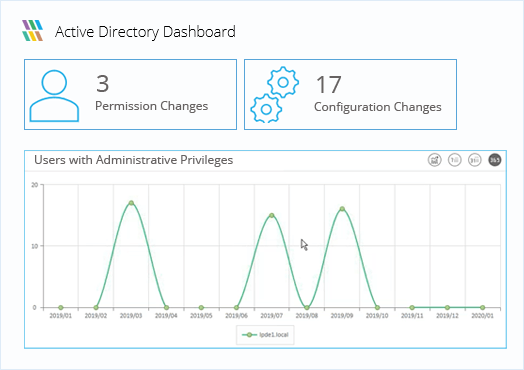 Real Time Threat Detection Solution
Detect, respond and report on potential security incidents as and when they occur with our pre-defined CMMC compliance reports and threat detection solution.
Spot anomalies in events and user interactions with data, and execute automated threat response actions whenever anomalies are spotted to help speed up detection and response.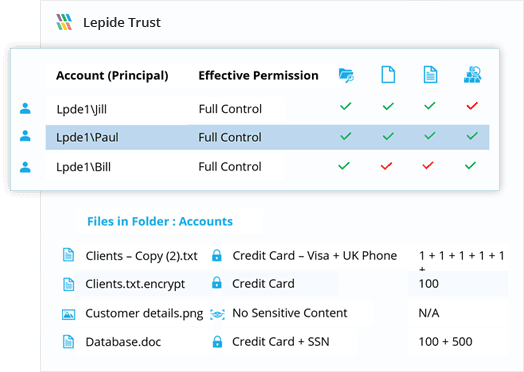 Simplify Your Risk Assessment and Gap Analysis
Our risk assessment dashboards take inspiration from NIST 800-171 as a template for identifying where the gaps are in your security. Monitor security states in your environment and spot any changes to permissions, configurations and data that may create over-privileged users or over-exposed data. Generate risk assessment reports at the click of a button.
Want to see it in action?
Take a virtual tour of the Lepide Data Security Platform in our web-based demo. See how Lepide aligns with your use case, whether it be ransomware, Active Directory security, Microsoft 365 security, data protection, data access governance or more.
Launch in-browser demo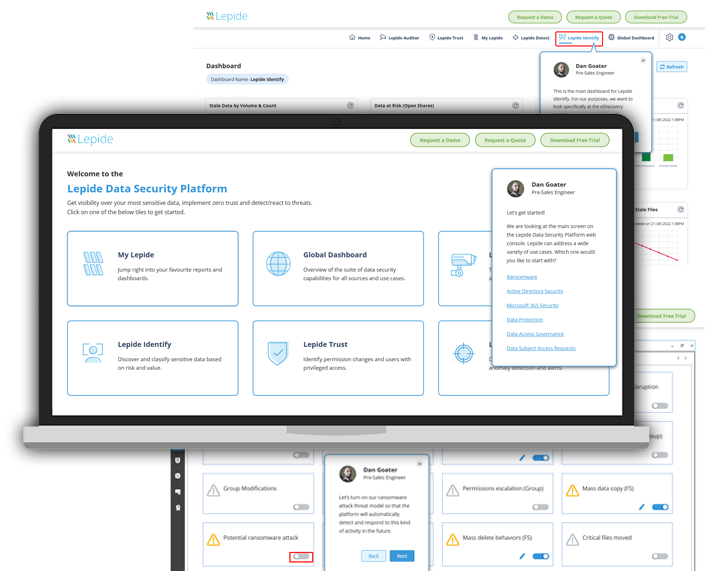 Our Success Stories
Western Connecticut Health Network
Lepide is straightforward to use and effective right off the bat. Plus, the level of patience, attentiveness and technical knowhow is far beyond most support and sales teams I've seen before.

Drayke Jackson

Security Engineer

Edinburgh Napier University
We chose Lepide as they were able to offer us threat detection and response, and a way of separating out reporting duties to a web console – all from one platform.

Kevin Gallagher

Senior Systems Administrator

City of
Danville
Lepide is a perfect fit for our IT Security and Compliance requirements. It helps us cut out a lot of wasted time and money and now we know we can be compliant with industry standards.

Agnel Dsilva

Information Technology Administrator