GDPR Compliance Checklist
The General Data Protection Regulation has been introduced to strengthen and unify data protection for all individuals within the European Union (EU) and address the export of personal data outside the EU. It essentially gives back control of personal data to the user and helps international businesses comply with regulations by unifying them within the EU. As it is essentially a new compliance mandate, we've put together a checklist to ensure that you know how best to approach it: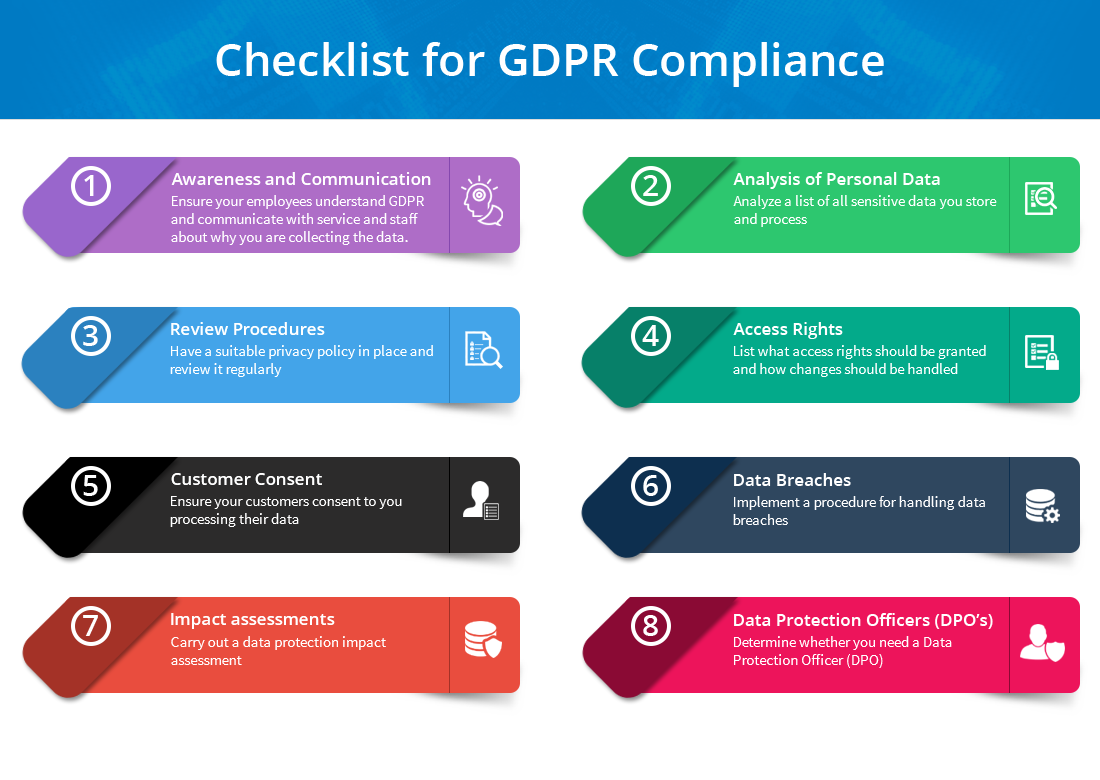 By following these 8 points, you can help to make the transition into GDPR compliance reporting as simple as possible. If you have other compliance mandates that you are obligated to meet (such as SOX, HIPAA, PCI or GLBA) then Lepide Data Security Platform has pre-defined reports that will help you do so. To read the full article on our GDPR compliance checklist, click below.