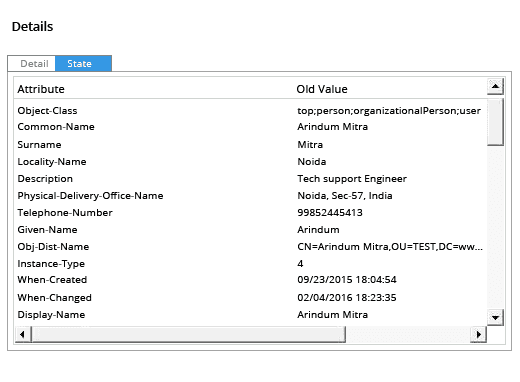 Active Directory Modification Reports
Lepide Active Directory Auditor displays the before and after values of every change in its predefined audit reports. We also provide advanced threshold alerts that that can be delivered by email to the selected users, or by LiveFeed updates at Radar Tab, or by push notifications to the App installed on any Apple or Android device.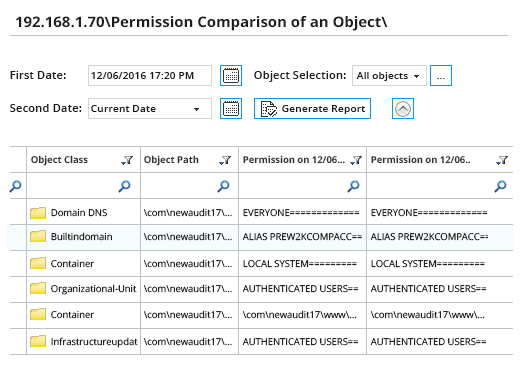 Active Directory Security Reports
Lepide Active Directory Auditor allows you to compare the permissions, ownership and audit settings of an object between two dates. As is the case with Modification Reports, users can choose to set real-time alerts and can schedule these reports to be sent through email to the selected recipients. Read more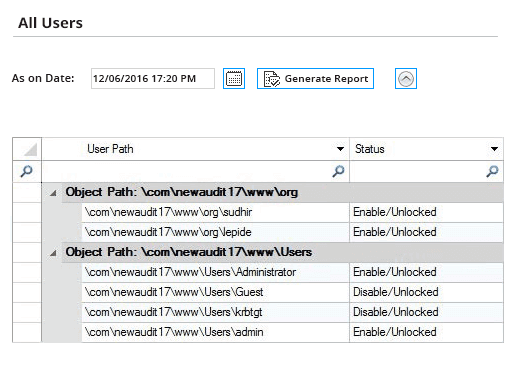 Active Directory State Reports
Lepide AD Auditor captures backup snapshots of the state of Active Directory Objects. These reports display the state of the objects at a specific date and time. The solution also offers you a Historical Representation of the Active Directory Configuration. This allows you to see exactly how your Active Directory looked at any point in time since the installation of the software.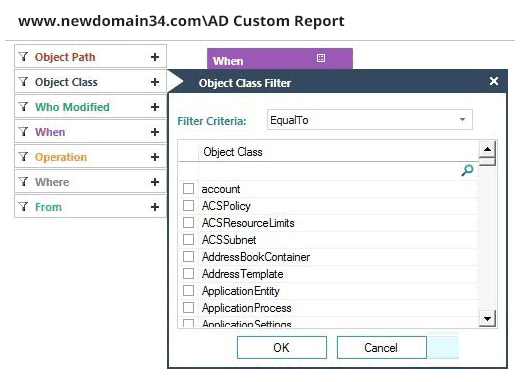 Active Directory Custom Reports
For more detailed customization, users can create a custom report for any of the Active Directory Modification Reports. Custom Reports are the best way to keep track of specific objects or operations that you deem to be the most important. Alerts can also be applied to Custom Reports to notify the selected users in real-time through email, LiveFeed updates, or push notifications to Lepide Mobile App.