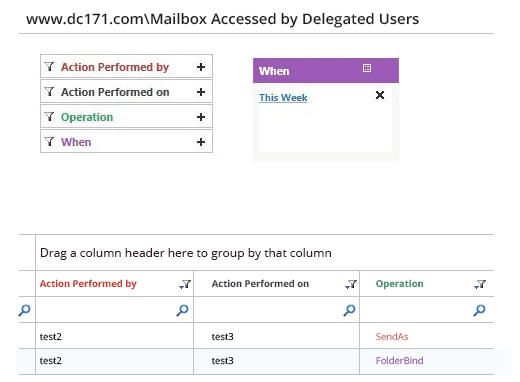 Auditing Mailbox Access by Delegated Users
If you have delegated access to your mailbox users, you will need to know what actions they are performing within those mailboxes and when. Our mailbox access auditing solution enables you to run a report on all actions performed by delegated users, including who performed it, where they performed it, what they did and when.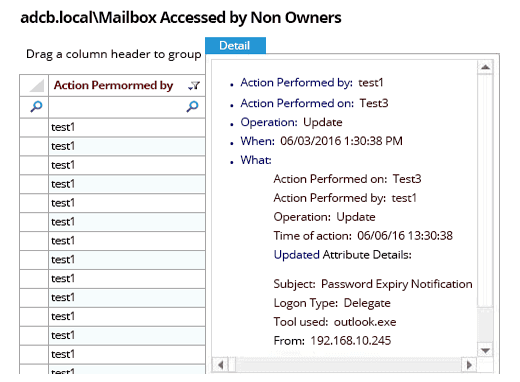 Non-Owner Mailbox Access Auditing
If a non-owner accesses a mailbox, it could be a sign that an unauthorized individual has got access to potentially sensitive emails and data. Lepide Exchange Server Auditor enables you to generate a list of all mailboxes accessed by non-owners to give you better visibility into whether your Exchange Server is secure.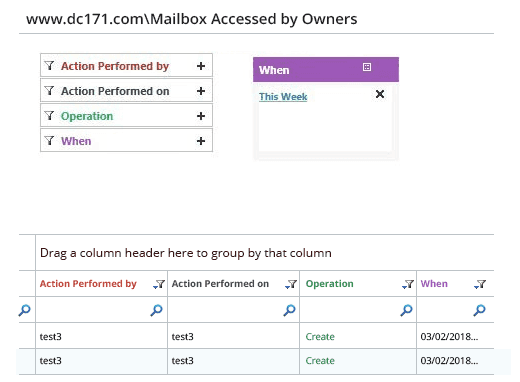 Auditing Mailbox Access by Owners
It is never wise to operate on a trust-based policy. Any user, regardless of seniority level, privileges or department, must be monitored in the same way to ensure complete Exchange Server security. This means auditing mailbox access by owners. With this report, you will be able to see what your users are doing in their Exchange Server environment and spot suspicious behaviour more easily.