Audit Non-Owner and Owner Mailbox Access
Perhaps your CEO has a PA with access to their mailbox, or maybe you have some shared mailboxes you just want to keep a track of. Whether it's for HR, Security or just good practice in such situations you really need to make sure you have proper auditing in place. With Lepide's Exchange Server audit solution you can audit based on specific user access and instantly get alerts and receive regular reports showing you who, what, when and where from a specific mailbox was accessed and what they did. And if you need even more granular Exchange utilization reports, we also have a separate solution.

"LepideAuditor is straightforward to use and effective right off the bat. Plus, the level of patience, attentiveness and technical knowhow is far beyond most support and sales teams I've seen before. "

"While price was a factor, we ultimately chose Lepide as they were able to offer us threshold alerting, a way of separating out reporting duties to a web console and a site license with extended support and maintenance. "

"LepideAuditor is a perfect fit for our IT Security and Compliance requirements. It helps us cut out a lot of wasted time and money and now we know we can be compliant with industry standards."

"All the features that LepideAuditor has are simple to use and give us all the information we need to know that our data is secure and that we can be compliant with industry standards."

"LepideAuditor is a very helpful means of monitoring the activity around our valuable data and core infrastructure. The audit logs are structured in a presentable format via intelligent reports."
How We Audit Non-Owner and Owner Mailbox Access
Auditing Mailbox Access by Delegated Users If you have delegated access to your mailbox users, you will need to know what actions they are performing within those mailboxes and when. Our mailbox access auditing solution enables you to run a report on all actions performed by delegated users, including who performed it, where they performed it, what they did and when.
Non-Owner Mailbox Access Auditing If a non-owner accesses a mailbox, it could be a sign that an unauthorized individual has got access to potentially sensitive emails and data. LepideAuditor enables you to generate a list of all mailboxes accessed by non-owners to give you better visibility into whether your Exchange Server is secure.
Auditing Mailbox Access by Owners It is never wise to operate on a trust-based policy. Any user, regardless of seniority level, privileges or department, must be monitored in the same way to ensure complete Exchange Server security. This means auditing mailbox access by owners. With this report, you will be able to see what your users are doing in their Exchange Server environment and spot suspicious behaviour more easily.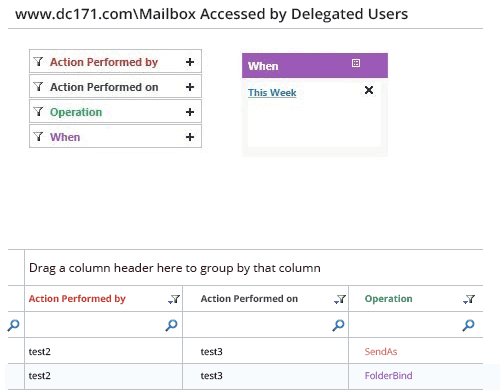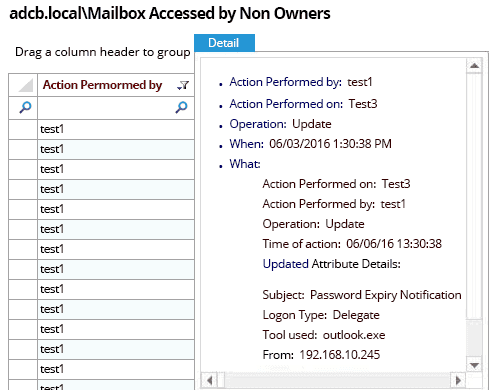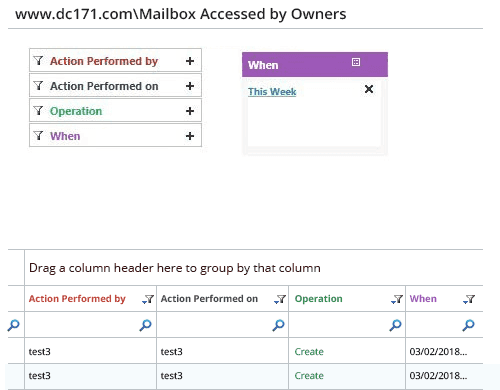 Protect Core Systems – On-Premise and in the Cloud
You can also integrate with any of your favorite apps or SIEM solutions for even wider coverage.
More from Lepide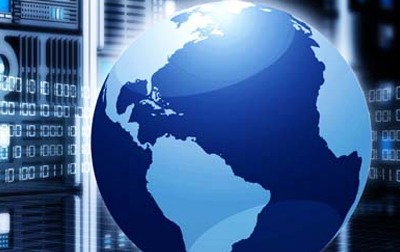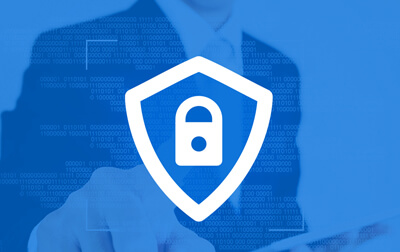 Whitepaper
How to Protect Personally Identifiable Information (PII)
Learn More ->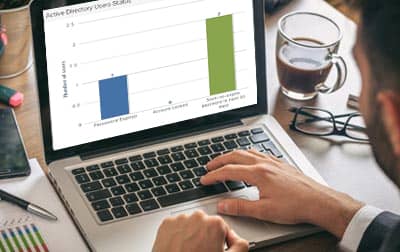 News
Lepide DSP 19.4 – Risk Analysis Dashboard, Threat Models and Universal Auditing
Learn More ->
Ready To Start Using Lepide?
We offer a fully functional free trial that runs for 15-days with no obligation at the end. If you don't want to trial the solution, you can schedule an in-depth, personalized demo by clicking on the link below.
START FREE TRIAL
Schedule a Demo