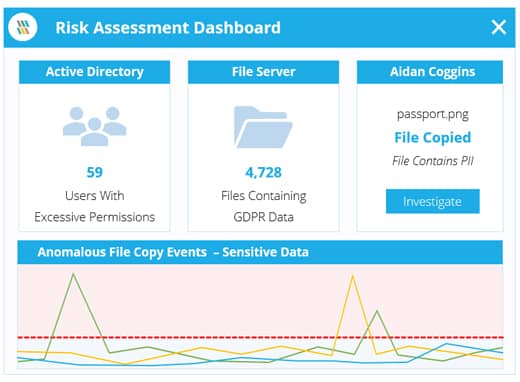 Spot and Address Risks to Your Security
With Lepide, you can determine where your most sensitive data resides and who has access to it, so that you know where to focus your cybersecurity strategy. You can monitor user behavior and spot anomalies to help you react quicker to potential threats. Minimize your attack surface by employing zero trust and minimizing excessive permissions.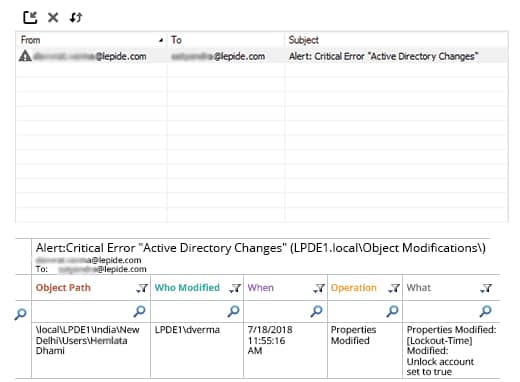 React Faster with Real Time Alerts
With our real time alerting and pre-defined reporting, you can detect and react to security threats faster than ever before. Set up threshold alerts to detect actions that are indicative of a security threat or receive alerts in real time about anomalous user behavior. Execute custom scripts upon detection of a threat to address the issue immediately.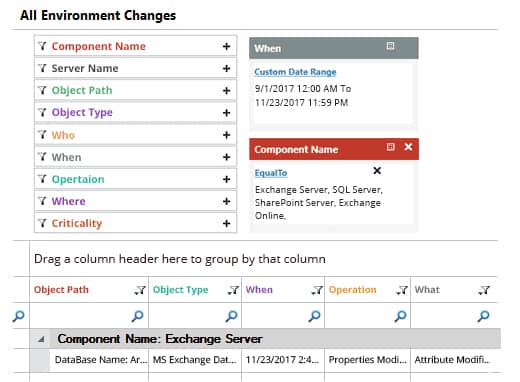 Investigate Security Incidents with Ease
If you've been unfortunate enough to experience a security threat already, Lepide can help you piece together what happened, with relevant context, so that you can ensure that you can prevent similar incidents from occurring in the same way.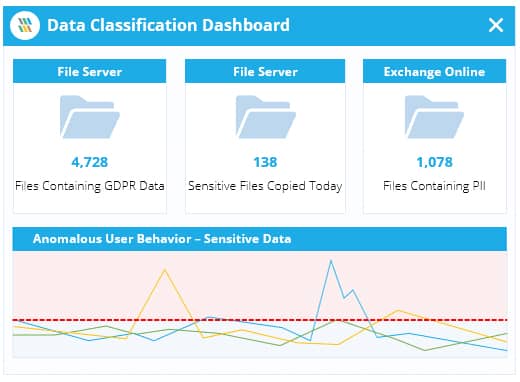 Easily Achieve and Maintain Compliance
Demonstrate to auditors that your security policies, processes and technology all contribute towards compliance requirements. Generate pre-defined compliance reports instantly to help you meet all manger of requirements, including but not limited to GDPR, CCPA, HIPAA, PCI, FISMA, ISO and GLBA.