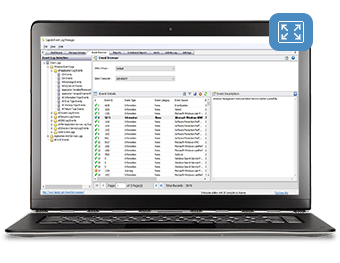 We collect and consolidate logs from multiple sources
We collect Windows and W3C logs from anywhere across the network, consolidate them and present them to the IT team in a way that creates quick valuable insight. Lepide Event Log Manager reduces the common problem of log overwrites and makes the logs much more accessible when you need them most.
Read more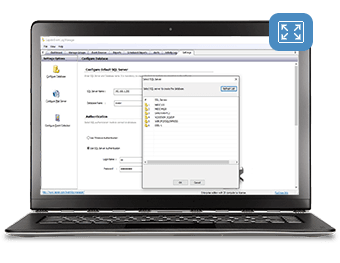 We offer a central repository for log storage
After we collect the logs we then securely store them in a centralised location making it much more effective and accessible when needed. It also ensures log integrity by reducing the risk of log deletion on the source. We also store the logs in a much more efficient manner than traditional log collection.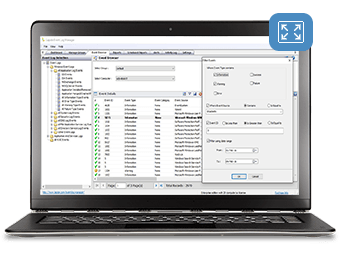 We provide advanced search and filtering options
Through our easy to use console we provide the ability to browse through all the logs from a single place and then either pick from an existing report, or build your own. We also provide some very advanced log filtering options where you can easily specify which specific endpoints, users, computers or events you need to view. You can then also export these reports to PDF, HTML as needed.
Read more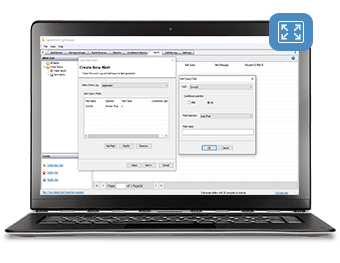 We provide real time alerts on critical events
While being able to access reports is useful, our real time alerting capability is perhaps even more valuable. Using this feature, you can create real time alerts based on predefined criteria to help identify security breaches, compliance issues, potential performance or health issues. The alerts are then either delivered to the console or via any specified email addresses as required.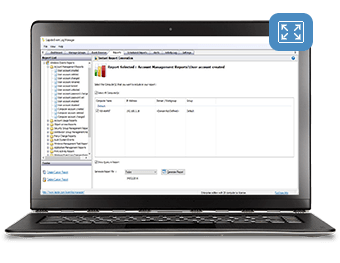 We provide detailed reporting for security, systems management and compliance
It's likely you're considering an event log management solution to help you address a security, systems management or compliance challenge, perhaps relating to ISO, PCI, SOX, HIPAA or GPG13. Whatever the driver we're sure you will find just what you need in one of our 85+ pre-defined reports.
Read more
❝
Lepide company, relatively unknown in our local market, is offering a very solid solution for centralized event log management. It is definitely the software that needs.
Damir Dizdarevic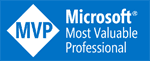 ❝
Lepide Event Log Manager (LELM) collects network-wide events and presents them in an easy way to make log comprehension and compliance settlement simpler.
Anand Khanse