Last Updated on September 30, 2021 by Satyendra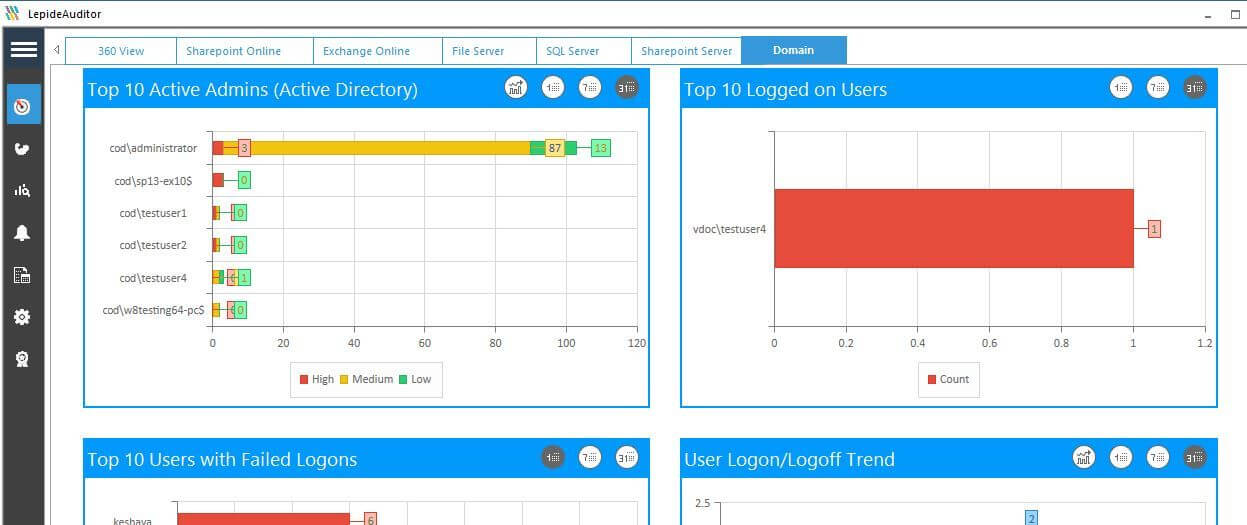 It's an age-old question; can't I just audit my Active Directory using native processes? Do I need to spend the time and money comparing, evaluating and implementing a third-party solution?
In short, I believe the answer is yes.
There are numerous reasons why native auditing isn't stringent and enough to provide you with the information you need to detect and prevent data breaches, as well as meeting regulatory compliance.
The Drawbacks of Active Directory Auditing Tools
Over the years, Active Directory audit tools were simply so expensive, so complex to use and so hard to implement that it was simply too difficult to justify the cost. This was certainly true of the market some 10 years ago (and is still true of some vendors today). We know that not every organization has the budget to purchase a 6-figure solution, so unfortunately many of the options on the market are simply out of reach.
It's also true that trying to justify the cost of an auditing tool to directors can be difficult. Many organizations tend to take a firefighting approach towards IT Security and Compliance. What I mean by this, is that they tend to not want to make any financial moves towards prevention, opting only to react in the event of a breach or similar.
However, in truth, most AD audit tools on the market today are both affordable and simple to use, so these drawbacks are not really applicable today. Whether or not you need such a tool will depend on your AD environment and the specific compliance and security requirements of your organization.
Why You Should Implement an Active Directory Auditing Solution
Well, it's simple really, if you believe that your Active Directory has been compromised, the native auditing tools provided by Microsoft simply will not be enough for you to investigate to any effect. Using Event Viewer to find the logs pertinent to the breach is like looking for a needle in a haystack. The reason being, the Event Viewer generates a lot of noise and can be both time-consuming and complex to operate.
There are multiple issues associated with native auditing, including not being able to store logs for long periods of time, duplication of events and no pre-defined reports. These points alone should be enough for any security and compliance-minded organization to want to look in a different direction.
As we now know from experience, data breaches are notoriously difficult to detect, in some cases, they can go years before being noticed. In many of the major data breach stories we've heard over the years, the majority of the damage could have been prevented by the implementation of an Active Directory auditing solution.
To combat the drastic increase and severity of cybersecurity attacks we've seen over the last few years, compliance mandates have increased in scope and sophistication (most recently with the impending GDPR). In the modern world, you must make sure that you are compliant in order to give yourself the best chance of avoiding hefty financial penalties. Many auditing solutions can also help you detect and prevent the spread of ransomware, as well as helping to prevent data breaches in general.
Lepide Data Security Platform: A Powerful Active Directory Auditing Solution
Lepide's Active Directory auditing solution, Lepide Data Security Platform, is an award-winning solution that provides a scalable, cost, effecting method to monitoring and tracking configuration changes in Active Directory. It can provide with easy-to-read, pre-defined reports that answer the critical audit questions regarding AD changes; who, what, when and where.
Lepide Active Directory Auditor audits every single aspect of your AD environment, monitoring, recording and presenting the information in pre-defined reports, real-time alerts and through an intuitive dashboard.
Below is an example of an Active Directory Object Modifications report, one of the hundreds of pre-defined reports available from the solution. This report is accessible in just a few clicks from the main dashboard: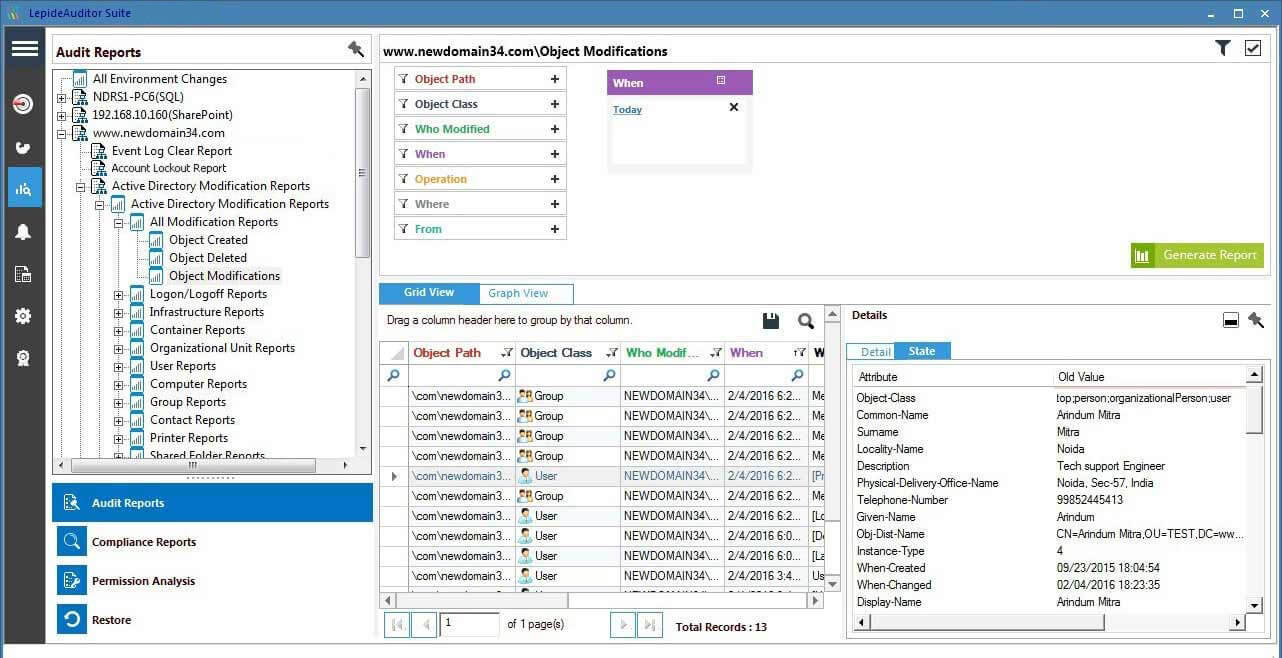 Figure 1: Object Modifications Report in Lepide Active Directory Auditor
If you need help deciding whether an Active Directory audit tool is right for you at this time, you can start our free trial of Lepide Active Directory Auditor. Alternatively, simply get in touch with us today for more information on functionality and pricing.