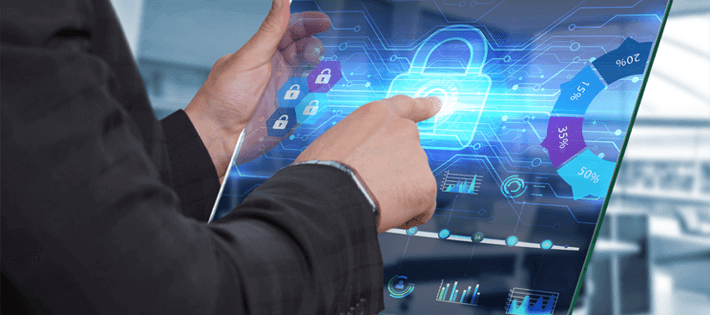 After reading this article, I have no doubt that you will be convinced you need a data loss prevention program.
We all know that data leakage can be damaging for both the reputational and bottom line of any organization. We also know that if we do not have sufficient security measures in place, then a data loss incident is likely.
Even though we are well-aware of these dangers and data protection has become a hot topic, many of us are not fully convinced on the need for the data prevention loss initiative.
In this article, I'm going to lay out 9 reasons why your organization needs proper data loss prevention planning. Hopefully none of these reasons apply to you, but I'm betting at least some of them do…
1. You do not monitor your data, and you do not know who's accessing it
You do not get a 360-degree view of the data location, flow and usage across your enterprise if you're relying on native auditing. Once you have a thorough understanding of this data, you can choose what data to protect, set the appropriate policies and define the cost. You can use third-party, off-the-shelf, solutions to monitor data access. This way you will be better able to protect and control sensitive data. LepideAuditor – a change auditing solution, tracks file and folder accesses and gives full reports on who is accessing which files and folders.
2. Your company does not have a plan to deal with insider threats
If your company does not have a plan to deal with insider threats, unintentional confidential data disclosure or data leakage by internal employees is a serious threat. As per data loss prevention plan, you must be tracking who logs on to your file servers and protect files that contain sensitive information. LepideAuditor pro-actively audits your entire IT infrastructure, tracking user activities and configuration changes, to help prevent insider threats.
3. You are concerned about the effect data breaches could have on your finances and reputation
This one probably applies more to C-level executives than anyone else. In recent years, data breaches have been making headlines. Organizations worldwide are concerned about the state of their enterprises because of the data breach incidents. In 2016 alone, cybercrime cost the global economy over $450 billion, as reported by CNBC.
If you can detect breaches early, you can contain the damage of a data leak. Real-time alerts can inform you of the data breaches as soon as they happen. LepideAuditor shows the current permissions of users on the data and lets you track every change made in the permissions of users on files, folders, Exchange Server Mailboxes and Active Directory Objects. Privilege tracking is a proven technique for helping prevent data breaches.
4. You are not sure how you will meet compliance regulations
There are global compliance requirements that require organizations in both the public and private sectors to safeguard sensitive information. Relevant compliances such as SOX, HIPAA, PCI, GLBA and others have to be met, otherwise heavy penalties can be applied. With dedicated reports crafted for compliances, LepideAuditor lets you meet the strict requirements of compliance regulations easily. There are built-in, one-touch compliance reports that answer all the "who, what, when and where" questions related to the specific compliance requirements you need.
5. You are concerned about wide adoption of BYOD
Many organizations allow BYOD (bring your own device) which supports social networking, instant messaging and other Web 2.0 applications. The data loss prevention program prevents the exposure of confidential information across these unsecured communication lines.
Mobile phones and tablets are difficult to defend from attackers; they also require regular patch updates. As the security of these devices mainly falls on the shoulders of the user, they are vulnerable to theft, poor maintenance and personal misuse.
6. You want to protect your confidential data in the cloud
Many enterprises are choosing to move their confidential data to applications to the cloud. You want to secure the points where data enters and leaves your organization. You should be able to prioritize data, recognize sensitive information that is flowing to the cloud and encrypt it to prevent information leaks.
7. You want to improve corporate governance
Data leak prevention capabilities will improve overall corporate governance in general, and information governance in particular. Having a thorough and efficient data leak prevention capability can improve organizational policies and processes, promote compliance and give way to more comprehensive information governance.
8. You want a competitive advantage
If you can identify sensitive data and protect it from loss or misuse, you are in a better position to compete with others. If you fail to protect confidential data, it can irreparably damage your company's brand, unnerve your investors, lower share prices and cause financial losses. If you have a data loss prevention plan, you can protect valuable trade secrets, vital intelligence and prevent data loss that leads to negative publicity.
9. You want to maintain forensic records of security events
A full-fledged data loss prevention plan allows you to capture and archive change events for auditing and forensic analysis. You can take backup of Active Directory, Group Policy, and other applications and keep them for data restoration and as evidence for security analysis. As an example, LepideAuditor lets you take backups to save the state of Active Directory objects and Group Policy Objects. It allows you to restore such objects to the previous selected state (as per the backup) in a matter of clicks.
Developing a comprehensive data loss prevention strategy is not an option but a necessity. It not only ensures business continuity but also helps manage your reputation. Having a comprehensive data loss prevention plan should be a part of your overall corporate governance strategy.