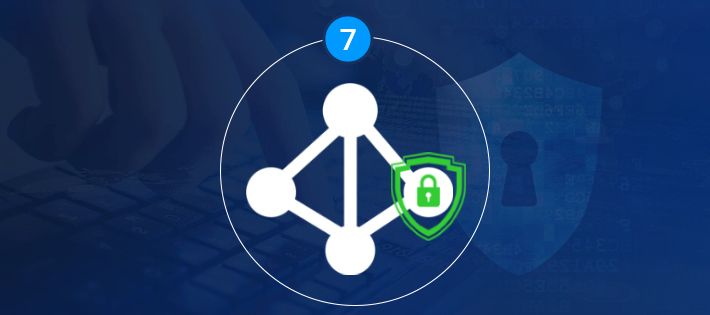 Owing to its sheer size and complexity involved in its management or administration (especially by multiple persons), Active Directory is often plagued with security issues. With digitalization making headlines, the rapid pace at which most enterprises are embracing the latest technologies has necessitated the expansion of security and networking services.
Implementing a proactive auditing solution, like Lepide Active Directory Auditor (part of Lepide Data Security Platform), which gives you granular visibility over all events, can help you spot any suspicious trends or changes that could lead to security threats.
Let us explore each some of the common security issues that arise in Active Directory and see how Lepide Active Directory Auditor helps you mitigate them.
1. Delegation of too many rights
Too much power for any user should be seen as a security threat, as ideally users should only be able to access what they need to do their jobs. With a robust auditing solution like Lepide Active Directory Auditor, you can monitor user activities and get real-time alerts for all permission changes taking place. This allows you to get a powerful insight into how permissions are being assigned and how the assigned rights are being exercised by the users.
2. Existence of Inactive user accounts
Most enterprises have more inactive user accounts than the active ones. Enabled user accounts that are not in use are serious security threats. Such accounts can be manipulated by attackers to gain access to the network without being noticed.
The Active Directory Cleanup (included in Lepide Data Security Platform) is an excellent and cost-effective solution that identifies and automatically handles obsolete computer and user accounts.
Such accounts can be scheduled to be disabled, renamed, moved to other organizational unit or even deleted at scheduled intervals. You can even restore the changes made to such accounts, if needed, with the help of the Lepide Object Restore Wizard.
3. Password Expiration Reminders
With credential theft and abuse making headlines, the need for proper password management has become crucial to enterprise security. To keep pace with security threats, it is vital that you update the network passwords regularly. The Lepide Password Expiration Reminder gives a complete overview of password status along with password expiry reminders which are sent via email. This solution also offers audit trails which help you with password management.
4. Poor Recovery plans
How quickly can you recover lost data? There are instances when accidental or intentional actions of users result in the loss or destruction of information. The Lepide Object Restore Wizard comes to your rescue in these situations by helping you restore the changes made in the Active Directory Objects and Group Policy Objects. It even lets you restore the objects moved into tombstone state.
5. Tracking Privileged user activities
Unrestricted access to the network resources poses a significant operational challenge. These legal database privileges can sometimes be used for unauthorized activities that go undetected and unnoticed.
Rights should be granted based on a user's role and the duties they perform. Lepide Active Directory Auditor delivers audit reports with granular details for all modifications. Our solution lets you track permission changes, respond to unwanted permission changes, roll-back changes to the original state and also delivers permission comparison reports.
6. User account modifications
The most vital part of any administrative process is managing user accounts and groups. Modifications made to these accounts could be signs of malicious activities prevalent in the network.
Tracking such changes help the IT team detect threats promptly and thereby helps in avoiding data leaks. Lepide Active Directory Auditor helps you monitor user accounts with real-time reports that provide who, what, where and when details of all the modifications.
7. Logon activities
User logon/logoff is a simple day to day activity that occurs in any organization. When such activities are not assessed and monitored properly, the ability to logon to a server could be easily exploited by attackers who can compromise systems, credentials and sensitive data. Lepide Active Directory Auditor delivers comprehensive audit reports with in-depth details on all account activities.
A proactive solution like Lepide Active Directory Auditor is a must have for your organization. It delivers instant alerts for all security significant modifications in Active Directory. It goes without saying that robust security precautions are mandatory within today's IT environment.