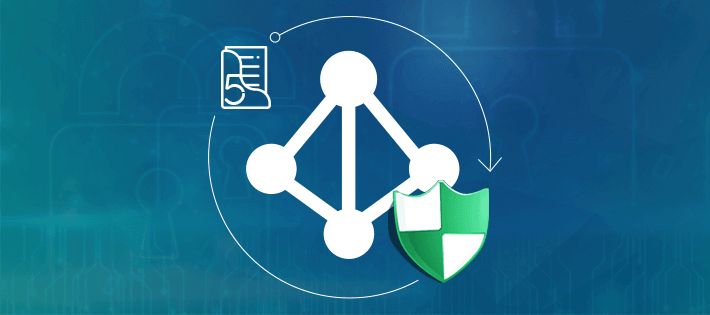 Keeping the Active Directory secure is a time-consuming task that demands constant vigilance. The increasing strictness of regulatory compliances and the development of new threats from both inside and outside the IT environment have made the task even harder. Regular and pro-active audits will help administrators better understand changes being made to their critical systems – but often organizations fail to see the value and importance of this. In this blog, we will go through some policies that you should look to implement in your organization that will help secure your Active Directory by strengthening your audits.
Being pro-active
Many organizations adopt a fire-fighting approach to IT auditing and only notice they haven't been careful enough in the wake of an incident. This kind of approach can be costly – both financially and to reputation – so it is best to avoid it.  Organizations should be making use of all available resources, following the best practices recommended by Microsoft and performing regular, detailed audits to continuously monitor the Active Directory. Defending the Windows infrastructure is a continuous process that evolves over time. To make sure you don't fall behind with the changes you must remain vigilant and be pro-active.
Adhering to compliance mandates
Most organizations do not have a choice when it comes to meeting regulatory compliances such as PCI, HIPAA or SOX. It is the duty of the IT team to make sure that sensitive company data is secure and regularly audited. By making this a priority you ensure that a potentially valuable aspect of your IT environment is adequately safeguarded against leaks or breaches.
Effectively identifying risks
To know how to defend yourself against the possibility of attack or data leakage you must first know the risks facing your organization. You should take the time to analyze each risk and determine just how damaging the result would be. This will help you set security baselines, configure security controls and form the right security policies.
Deploying a specialized security team
Administrators are often inundated with numerous important tasks which can lead to not enough time being given to securing critical IT systems. If this is the case, organizations should employ a specialized individual or team to undertake these security tasks. The team should be given the appropriate amount of resources and technologies that will help them meet the security objectives of the organization.
Deploying specialized third-party solutions
Native auditing can at times be a time-consuming and complex process. If the goal is to have a consistent and pro-active means of auditing critical IT systems, then native auditing will not be enough. Native tools, though cost-effective, lack many essential features and do not provide administrators with the appropriate level of control of the audit. As the volume of the audit data increases, the process becomes even more complex and administrators may struggle to extract meaningful reports from the logs. Many third-party Active Directory auditing solutions make auditing, monitoring and alerting on critical IT systems an easy process. Lepide Data Security Platform, for example, helps organizations of all sizes, sectors and budgets increase security, streamline systems management and meet regulatory compliance. It does this through tracking permissions and permission changes as well as alerting and reporting on when changes are being made to the Active Directory. This is a great option for IT teams that do not have the time to undertake these in-depth audits on a regular basis.
Article Summary
Keeping your Active Directory secure is not simply a matter of technical ability. The right policies must be in place to promote a secure and compliant environment. Organizations that take a more pro-active approach, adhere to compliance mandates, correctly identify risks and deploy third-party solutions will be less likely to be the victim of data leakage or a security breach.