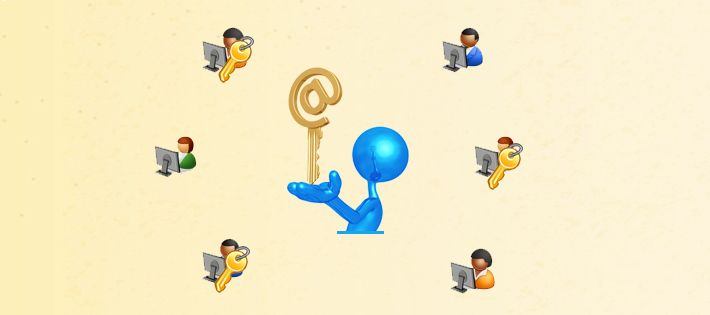 If your organization uses Active Directory then it is obvious that you have in place strict policies for passwords and user information. But it is the help desk personnel who get stuck with tasks like resetting those passwords, and updating users' information. With Lepide Active Directory self service tool however, AD users get to update their personal information, while allowing IT departments to control the access to user data.
Active Directory self service is a portal like web interface provided for AD users, which eliminates the need of assigning different levels of permissions to many different people. With self service, Active Directory users gain more authority to perform many of the tasks which otherwise would require the intervention of the support staff. Tasks which can be performed upon deploying Active Directory self service includes updating user data, updating user (exchange) account, unlocking user account, and resetting passwords.
With Lepide Active Directory self service, users are able to reset their account passwords, unlock their own accounts and update their profile information either from a remote system or from their own system. In addition to that, this tool also offers end users the authority to reset passwords and unlock accounts of their co-workers from their own computers or from any other remote system.
However, when it comes to Active Directory, user changes should be planned carefully and constantly monitored. Allowing users to update Active Directory data via some intranet preference page also involves identity management issues. This is because Active Directory is not only an enterprise access repository containing GAL (global access list). In addition to public information, AD also grants and denies access to several applications. Furthermore, the amount of critical data stored in an AD database makes it all the more important to practice control over who gets the permission to access what.
With Lepide Active Directory self service you get assurance on all these respects. With this self service tool, administrators get the advantage of securing the access rights through strict question policy, put in place a system for user identity verification and generate activity based reports and alerts for every update or modification. Moreover, administrators get the power to automatically unlock the accounts or reset user passwords through configuring certain settings.