Audit & Control
Keeping track of IT Changes is a demanding yet critical task for the modern IT department. Whether you're trying to increase security, improve systems management or meet compliance reporting mandates, auditing using native logs simply doesn't cut it anymore. There's a better way! We believe organisations should, be able to quickly see who, what, where and when changes are made across their critical IT systems, namely Active Directory, Group Policy, Exchange Servers, SQL Servers, SharePoint and File Servers from a single portal. We believe in proactive continuous auditing with advanced real time alerts and meaningful reports. If you're trying to find a simple, comprehensive yet affordable way of tightening up your control of these systems you've come to the right place.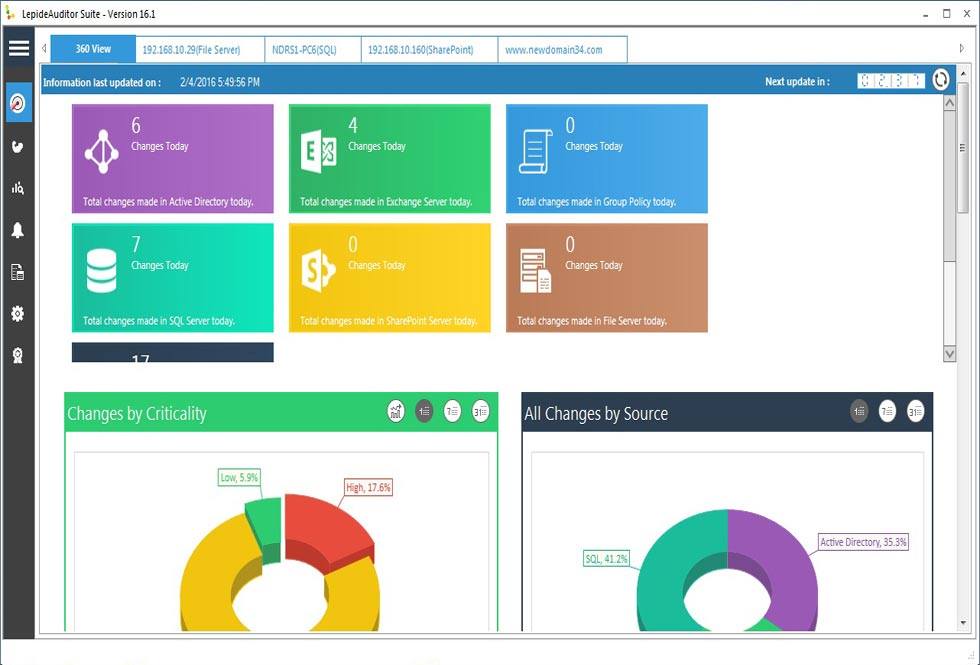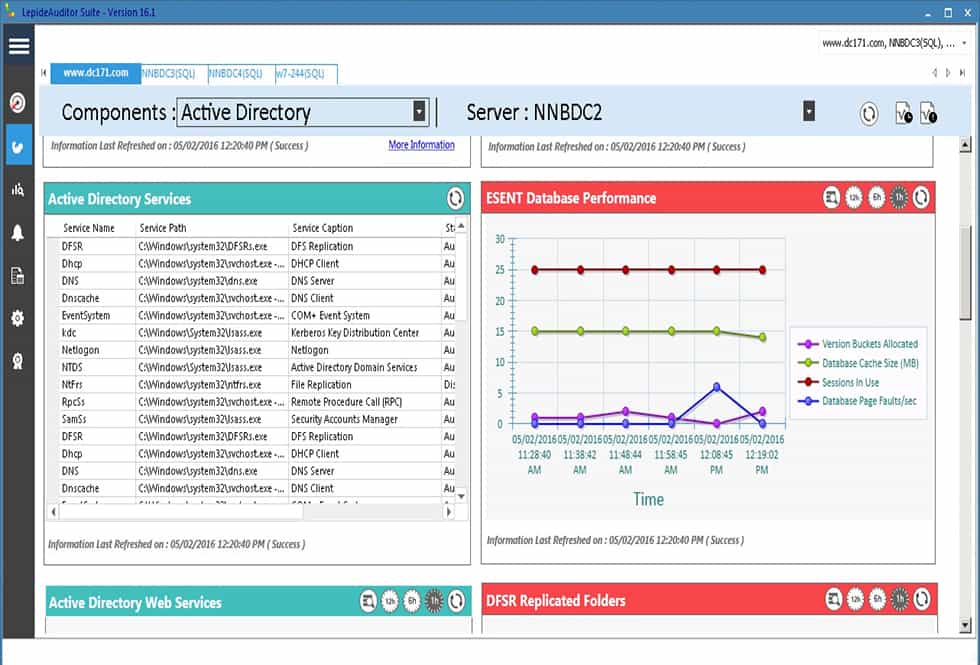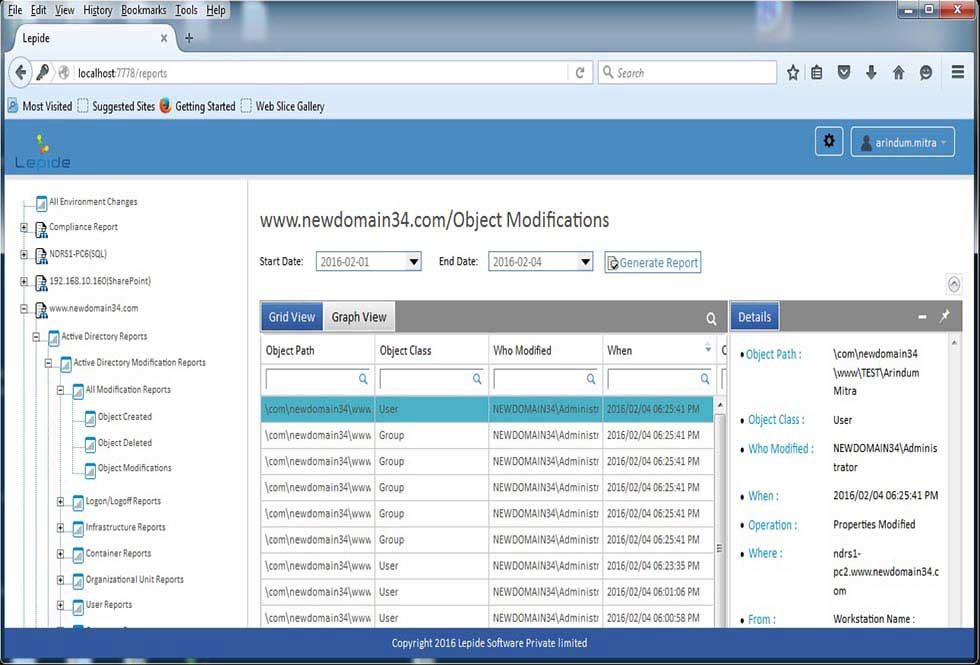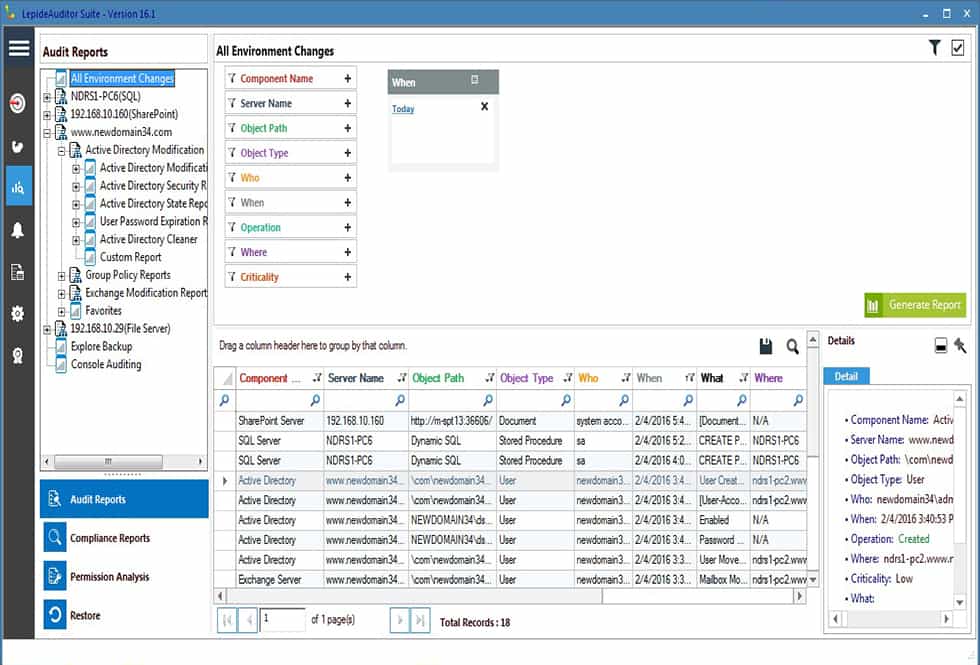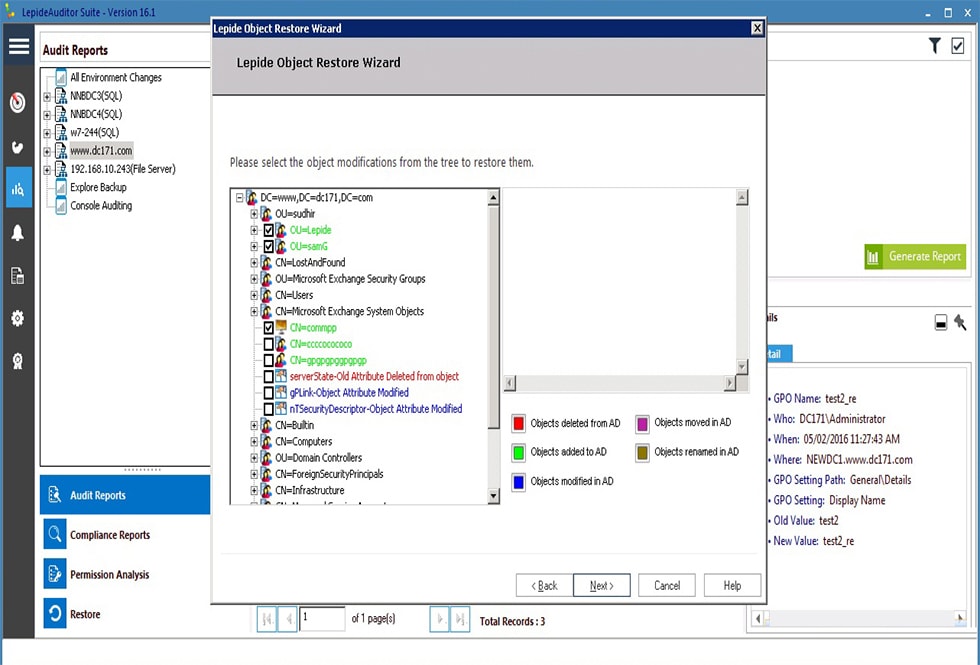 10 ways LepideAuditor improves your IT audit & control


A simple, comprehensive way to audit Active Directory, Group Policy, Exchange Servers, SQL Servers, SharePoint and File Servers
1

Instant visibility as to who, what, where, when changes are made to critical IT systems

3

Easy to install and configure... fully functional in under 30 minutes

5

Instantly receive real time alerts when either single or specific groups of changes are made

7

Keep track of AD permissions both current states and changes

9

Roll back Active Directory or Group Policy changes made in error, with just a single click
2

Keep track of changes on the go with our Android/Apple AuditorSuite mobile app

4

Instant access to 270+ reports pre-configured for systems management, security and compliance

6

Separate reporting duties by delegating console access using our web based delegation portal

8

Quickly see who your active privileged users are and what they're actually doing

10

Keep constant track of the health of your audited systems with Lepide HealthCheck
Migration
Sure, you can migrate your mail and documents manually but is it really worth the stress? Especially when there are solutions like ours available that take so much of the pain out of the process. Whether you're looking to migrate Exchange, Office 365, Sharepoint, OneDrive or more.. we've got a really neat set of tools that will really help organise, speed up and manage the whole process for you.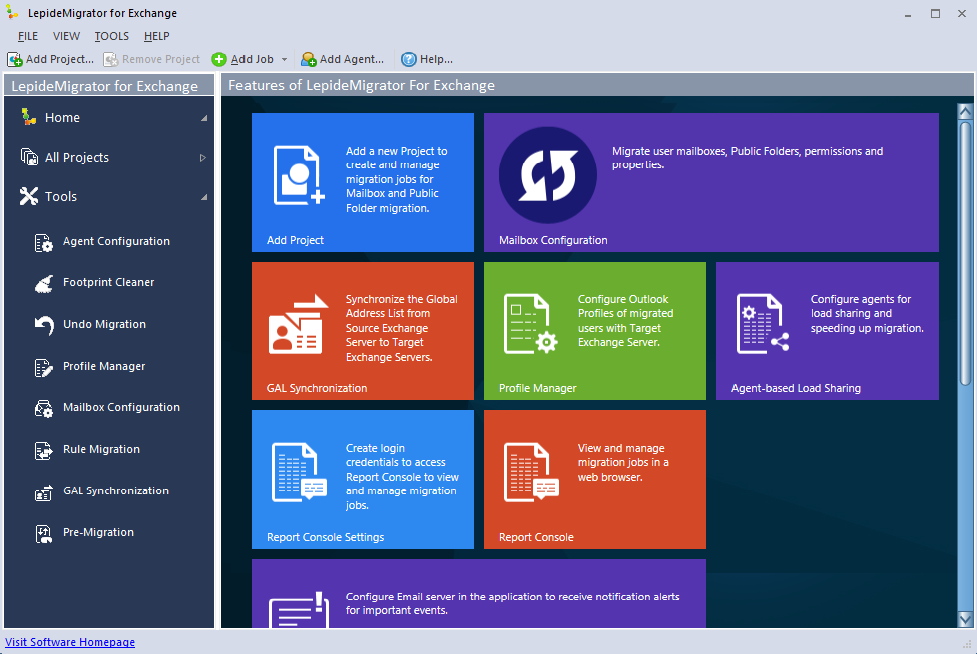 10 ways we simplify Exchange, Office 365 and Document Migration
1

Migrate to/ from any version of Exchange or Office 365 with ease

3

Not just exchange – we also offer tools for SharePoint, File Server and One Drive migration

5

Plan the project based on different scenarios using our Pre-migration analysis

7

Designed to work in all cross and intra forest environments of all sizes

9

Advanced reporting and alerting to give you complete visibility at all times
2

More than just mailboxes – we migrate permissions, profiles, rules, passwords etc

4

Handles public folder migration of all sizes, types and structure

6

Our optional agent enables load sharing to help speed up migration projects

8

Zero downtime using our co-existence and full synchronisation functionality

10

You're never alone with Lepide 24x5 phone based support from migration specialists
Recovery
You perhaps have an Exchange Server that's refusing to co-operate. You perhaps need to perform a data recovery, or restore an OST file, or maybe just extract an EDB from an Exchange backup. Either way – you just want a simple to use, quick and cost effective way of taking the pain away to enable you to get back to normality. Our Exchange Recovery manager makes light work of even the most troublesome Exchange issues.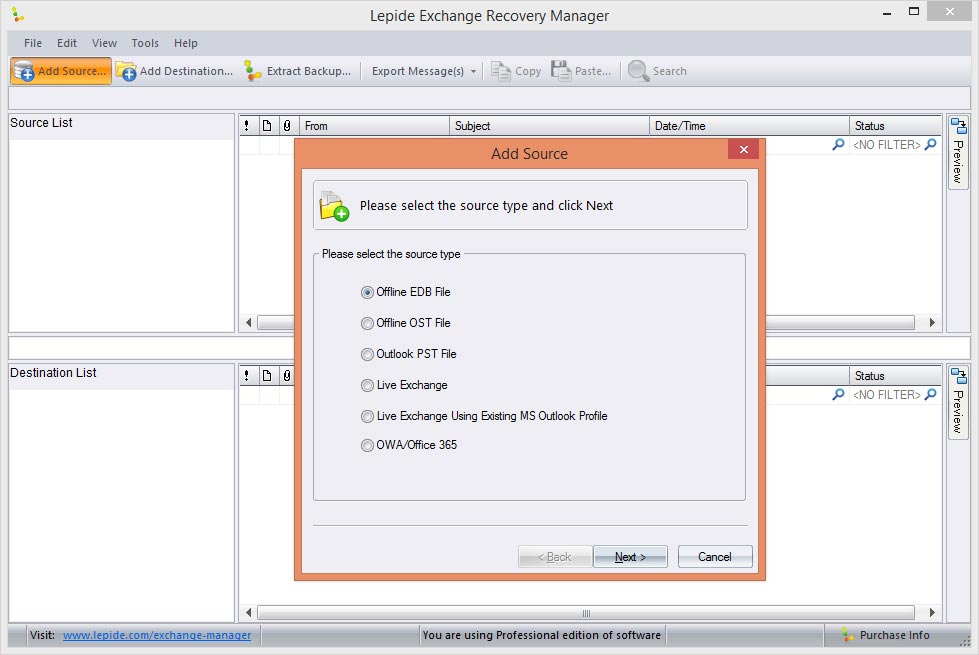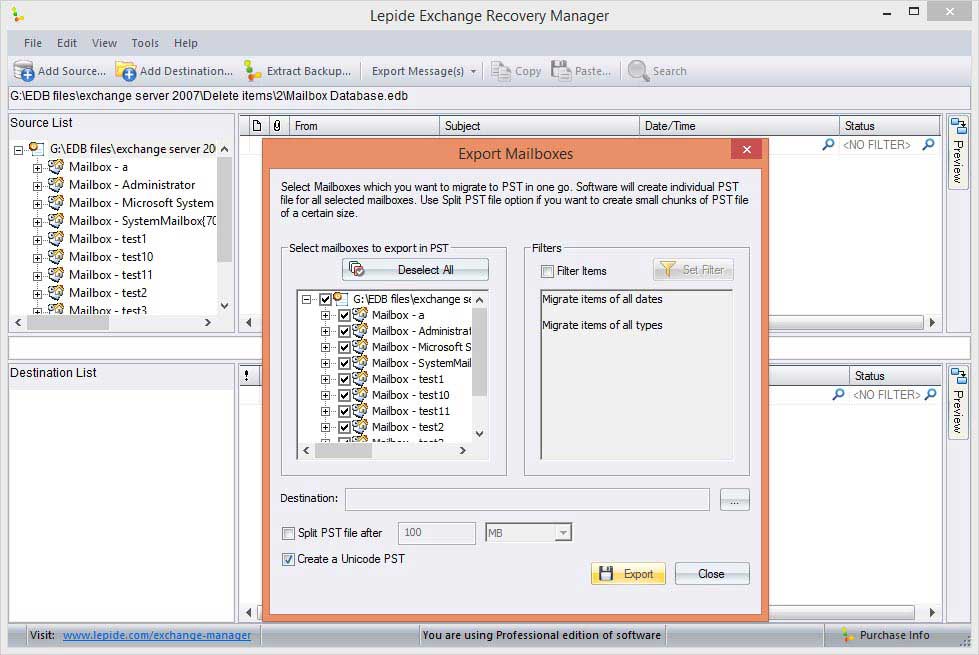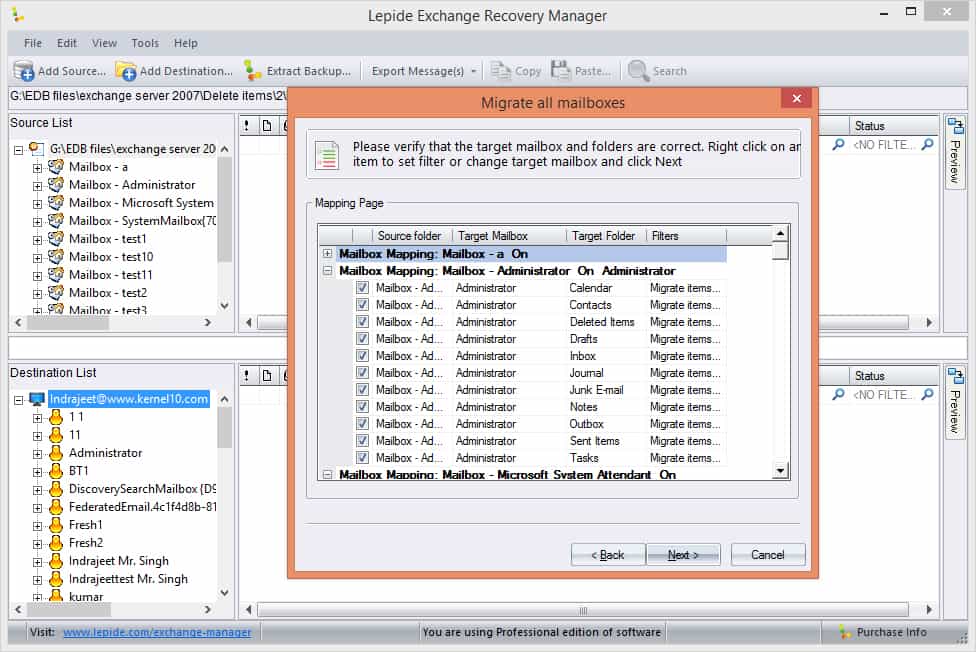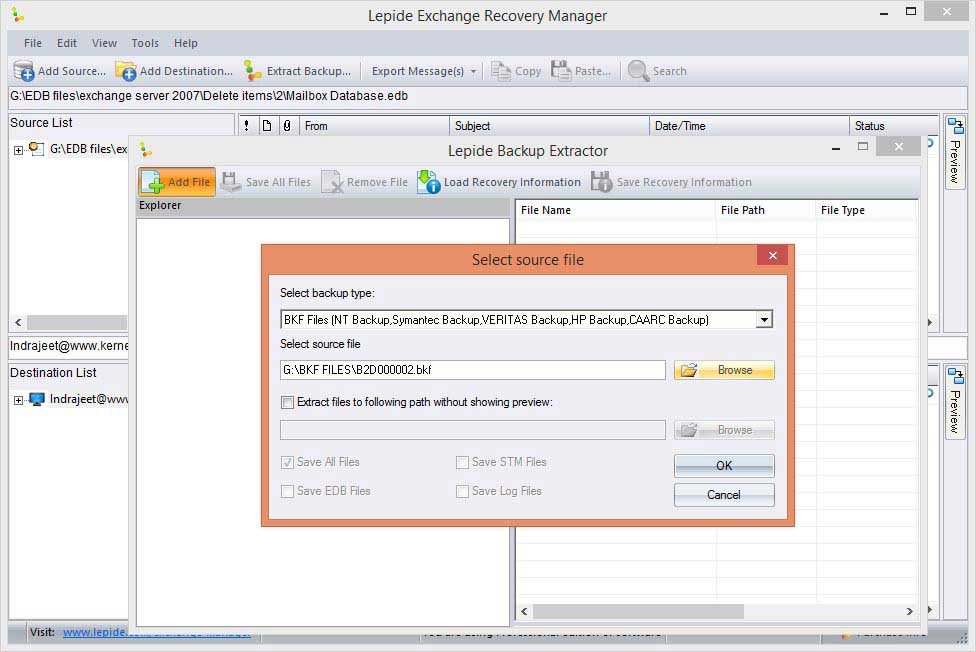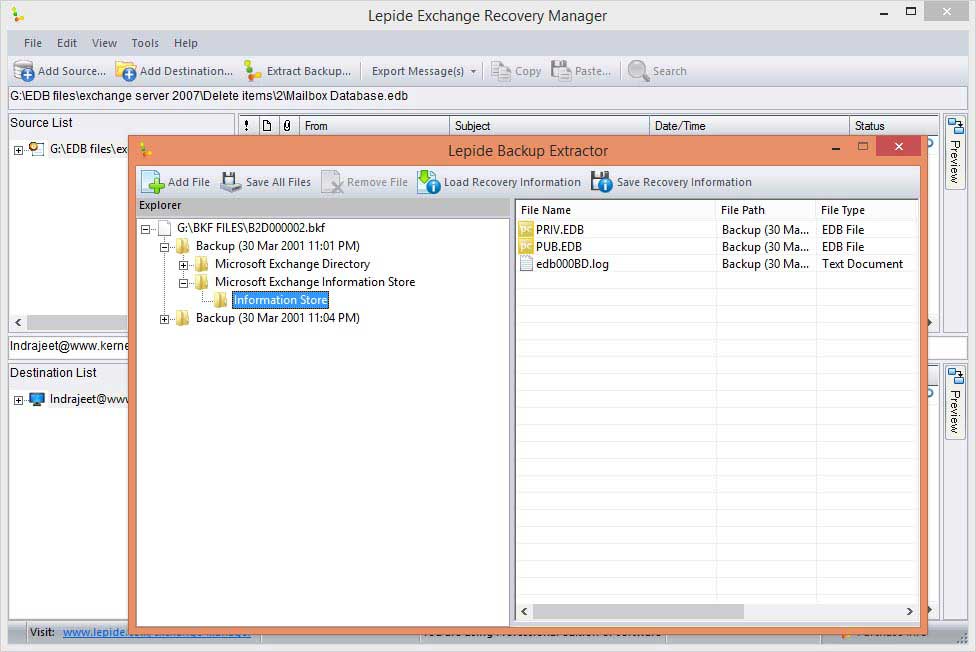 10 ways we simplify Exchange recovery
1

Provides a granular means of restoring EDB and OST files

3

Provides a BrickLevel restore capability for partial restoration

5

Provides e-discovery of email items across EDB, PST, Live Exchange and Office 365

7

Simply connects through an outlook profile, No agent installation required

9

Bulk extraction of attachments from a wide range of mail stores
2

Allows you to repair broken EDB Files

4

Offers a quick and simple way to migrate to and from Exchange/Office 365

6

Enables the conversion of EDB, OST to PST files

8

Advanced operational logging feature helps identify specific issues within the environment

10

Transfer contents of an Off Line EDB file and exclude the duplicates

Whitepapers
Avoiding privilege abuse in Active Directory Read more...
9 critical flaws in auditing Active Directory natively Read more...
Insider Threats: Trust Isn't a Security Strategy Read more...

Blogs
by Aidan.
by Aidan.
by Aidan.

News
5

Feb
LepideAuditor Suite 16.1 launched
Upgraded version of Auditor Suite now features File Server auditing and permission analysis.
15

Jan
Lepide Active Directory Self Service Version 16.0 Released
Updated version with major bug fixes to enhance user experience.