Last Updated on June 15, 2020 by Ajit Singh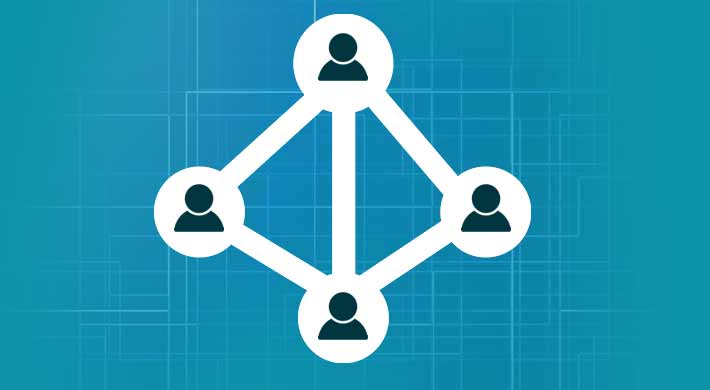 In view of the rapidly increasing security risks IT enterprises are facing, securing the Active Directory from privilege misuse and abuse has become a global concern.
Domain administrator rights are often granted to Active Directory users with to allow them to accomplish various tasks inside or outside of the network. However, giving large numbers of users privileged access can be problematic – occasionally leading to privilege abuse in the form of unauthorised access of confidential data, sensitive IT systems, infrastructure and other information. If you have a lot of people with privileged access to your Active Directory you expose yourself to the possibility of an insider abusing or misusing data they shouldn't never have been able to access in the first place.
There are scenarios where it's necessary that domain administrator rights need to be granted to your Active Directory users. In this article we will go through a number of ways in which you can better secure your Active Directory in this scenario.
The Rule of Thumb
Administrators must grant only the necessary permissions after a thorough analysis of which users need which permissions and when. When granting privileges to user accounts and groups, you need to make sure you are following industry-standard practices to reduce the risk of privilege abuse.
Implement a Least-Privilege Policy
Implementing a least-privilege administrative model in Active Directory is crucial to ensuring a secure IT environment. This can be done through the "Delegation of Control Wizard" in "Active Directory Users and Computers" and in Group Policy Objects using "Group Policy Management Console." Performing these steps allows organisations to minimise the risks of privilege abuse through awarding privileges to user accounts and groups strictly on the basis of their respective job requirements and day-to-day tasks.
A practical implementation of this method can be performed by restricting access to limited data sets in the Active Directory and practicing delegation control on memberships to privileged groups.
Make Use of RODCs
When delegating privileges, most IT managers often end up handing out unnecessary levels of permission, ultimately compromising the security of the domain controllers.
RODCs, also known as Read Only Domain Controllers, can save your domain from being compromised and eliminate the risk of privilege abuse. They do this by granting read only permissions to privileged users, preventing them from modifying files and folders and storing credentials on local server machines. This ensures that malicious users are unable to snoop on sensitive corporate information or business-critical data assets.
Virtualise Active Directory & Use Encryption Techniques
Performing a two-step process of virtualisation and encryption enhances your security when it comes to delegating user rights. Due to the nature of virtual environments, encryption becomes necessary in order to combat security risks.
Implementing virtualisation helps you do without restricting the deployment of multiple domain controllers, which were previously halted due to issues with availability of hardware. It also helps to bolster the security of the Active Directory by allowing different domain controllers to perform distinct tasks while being virtually isolated from other server roles and applications.
The best part about using multiple domain controllers in virtualisation is that it helps you distribute different roles to different domain controllers without affecting performance and helps share the workload across your IT infrastructure.
However, you will need to start using encryption techniques and procedures to ensure further security for virtualised domain controllers. This is critical as, on a virtualised server, you could be at risk of theft on disk level, host-level and file-level of your domain controllers. Encrypting your data ensures that even if a malicious user manages to steal data, he/she will not be able to interpret the information and therefore won't be able to harm or damage your corporate assets and sensitive data stores.
Give your Domain Administrators Centralized Access
Another way of delegating privileges whilst maintaining Active Directory security giving your domain administrators centralized access. This will ensure more transparency while assigning user rights and permissions across the privileged user accounts and groups thus reducing the risk of privilege abuse.
You must also implement a strong mechanism for consistently revolving the roles and responsibilities of the administrative staff. This will ensure that no one can misuse their privileges for malicious reasons.
Restrict Access at a Granular Level
To restrict access at a granular level you can use the PowerShell Just-Enough Administration (JEA) function. As the name suggests, JEA – Just Enough Administration is an inbuilt security control in the Windows PowerShell scripting environment that ensures you users have only the required administrative rights and permissions that they need to perform their tasks.
JEA allows you to enforce data security and limit administrative exposure by restricting access to critical data servers at a granular level. This is accomplished using a set of standard methods to restrict administrative rights, therefore minimising access granted to individuals and imposing restrictions on the accesses given (including those related to cmdlets, modules and other critical parameters).
Implement the Just-in-Time Administration (JIT) feature for Windows Server 2016
Just-in-Time is a security feature is currently available in Windows Server 2016. It allows you to create shadow groups in distinct Active Directory forests/domains and grants temporary access to Active Directory resources. This feature enables you to assign users to privileged groups for a limited duration of time to minimise the risks of privilege abuse.
Perform Configuration Change Auditing of Active Directory and Group Policy Objects
Conducting regular audits on privileged accounts and groups from time to time helps you identify who is misusing permissions to perform which tasks and when. There are a few options for how to implement this; you can either use native procedures or deploy one of the many automated solutions available for Active Directory and Group Policy auditing.
One such solution, Lepide Data Security Platform, provides you with in-depth and simple-to-use auditing and reporting for Active Directory, Group Policy Objects, File Servers, Exchange Server, SQL Server and SharePoint Server.
The Final Verdict
Securing your Active Directory should be one of your main priorities as an organisation. In situations where you have to assign privileges to your users, make sure that you are minimising risks of potential privilege abuse. We hope this article helped give you some more information on the right methods and best practices you can follow when granting privileges.
Stay tuned for more helpful tips on how to ensure the security of your Active Directory and Domain Controllers!